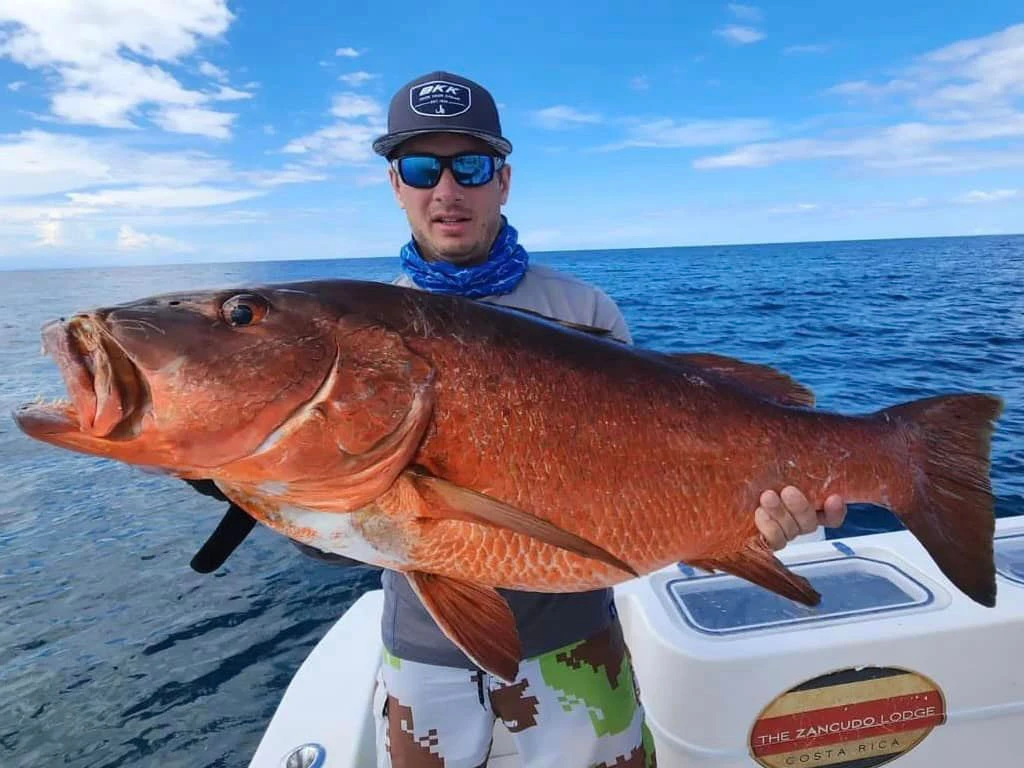 October Fishing Report: Halloween Fishing Edition
October Fishing Report: Halloween Edition
What do Halloween and The Zancudo Lodge have in Common? Monsters. Lots of them.
October is known as the month of monsters, and although the lodge is currently closed for maintenance and upgrades, our fishing charters are still going out and anglers are getting to experience some of Costa Rica's deep sea creatures for themselves.
This year lodge doors will open in mid December and as usual, this is when the heavy green season rains begin to fade away giving way to sunny days and of course –  fantastic bluewater fishing on Costa Rica's South Pacific coast.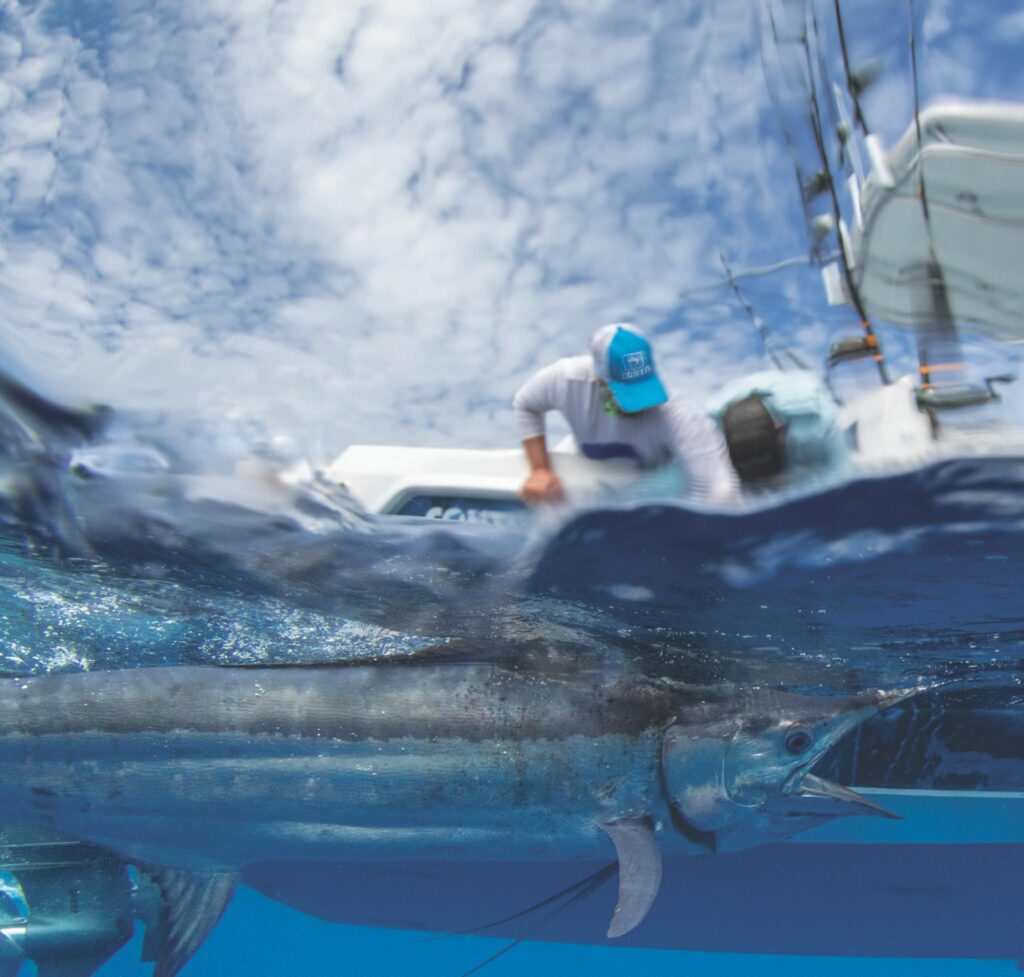 Daily afternoon rains in October and November push debris from the coastal rivers into the Pacific creating floating sanctuaries for bait which in turn attract a plethora of exotic predators looking for a free lunch buffet. These conditions go on through December and most notably, attract lots of dorado. And when dorado are around, the marlin are not far behind. Although the rain really thins out in December, the marlin and dorado continue to stick around throughout the month. In January the sailfish start to crash the party in larger numbers for their annual migration which can last well into April.
Offshore Monsters
Another popular blue water monster to target this time of year is yellowfin tuna. And if you still have not experienced Costa Rica's red hot tuna bite, it doesn't get much better anywhere in the world . This past spring we specifically brought down a decked out 44' Contender with triple Yamaha 425s to get to the bite faster once our Simrad radar picks up the bird and dolphin action from up to five miles offshore. Reservations for the new Contender 44′ Z1 are limited so please get in touch asap if you're interested in reserving the ultimate fishing boat for your trip.
If this sounds good to you, get to the gym and start working out your arms, legs and core NOW. Yelllowfin tuna get huge and their red-blooded torpedo shaped bodies are like one giant, efficient muscle that does NOT want to leave the bait rich waters for a trip to your dinner table.
Offshore marlin, dorado and tuna will continue to be the main targets. Big sailfish numbers don't start to show up until January but the blue ballerinas are always around offshore and you can release one any day of the year
VIDEO: Monster Black Marlin at The Zancudo Lodge, Costa Rica
Offshore Monsters
Blue Marlin
Black Marlin
Striped Marlin
Sailfish
Dorado
Wahoo
Yellowfin Tuna
Costa Rica's Inshore Haunts
If exotics and variety is what you're craving… look no further than Costa Rica's fully loaded inshore buffet which includes roosterfish, Cubera snapper, African pompano, bluefin trevally and more. As the inshore water get cleaner with less rain, roosterfish get more and more active although these fish are famous for stretching the string year round.
Bottom fishing doesn't get much better anywhere in the world as you can find over 10 species of snapper in and around Costa Rica's Sweet Gulf (Golfo Ducle) and inshore coastal waters. Big snapper will also venture from their rocky caverns on the bottom and hit topwater if you get a good splash going with your popper. Catching roosterfish and cubera in the same day is not uncommon in these waters. These fish love live bait but they will also hit artificial bait if you get the right surface action going.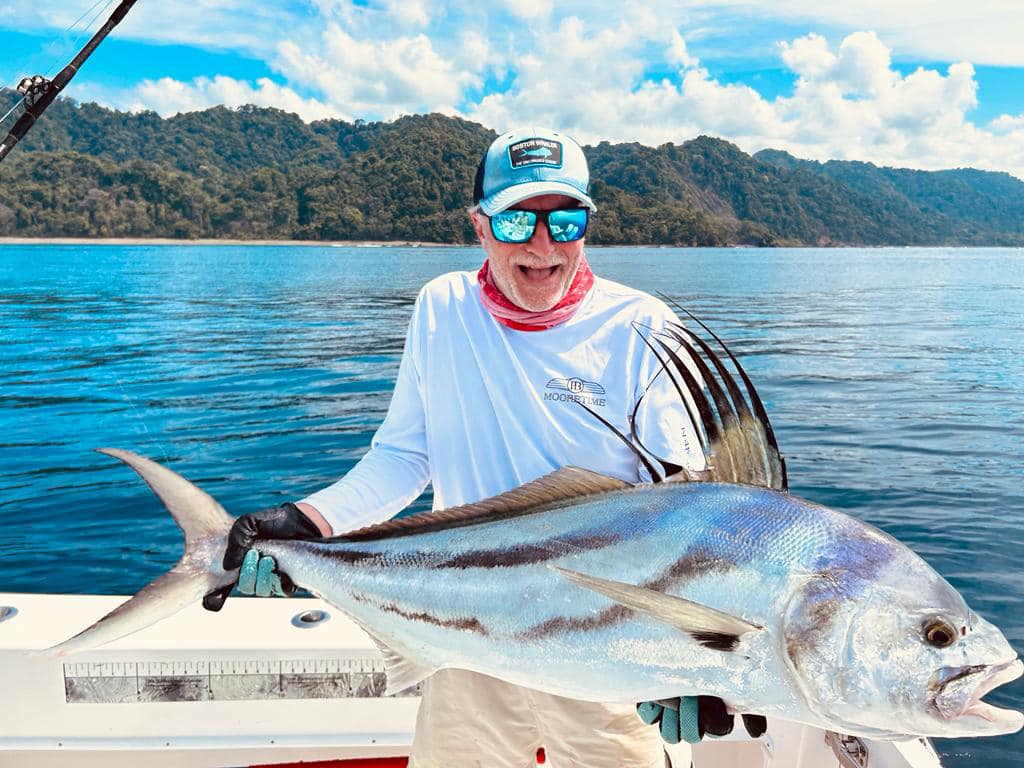 Here's a list of the inshore monsters you're most likely to encounter in December at The Zancudo Lodge
Inshore Monsters
Roosterfish
Cubera Snapper
African Pompano
Grouper
AmberJack
Bluefin Trevally
Golden Trevally
Jack Crevalle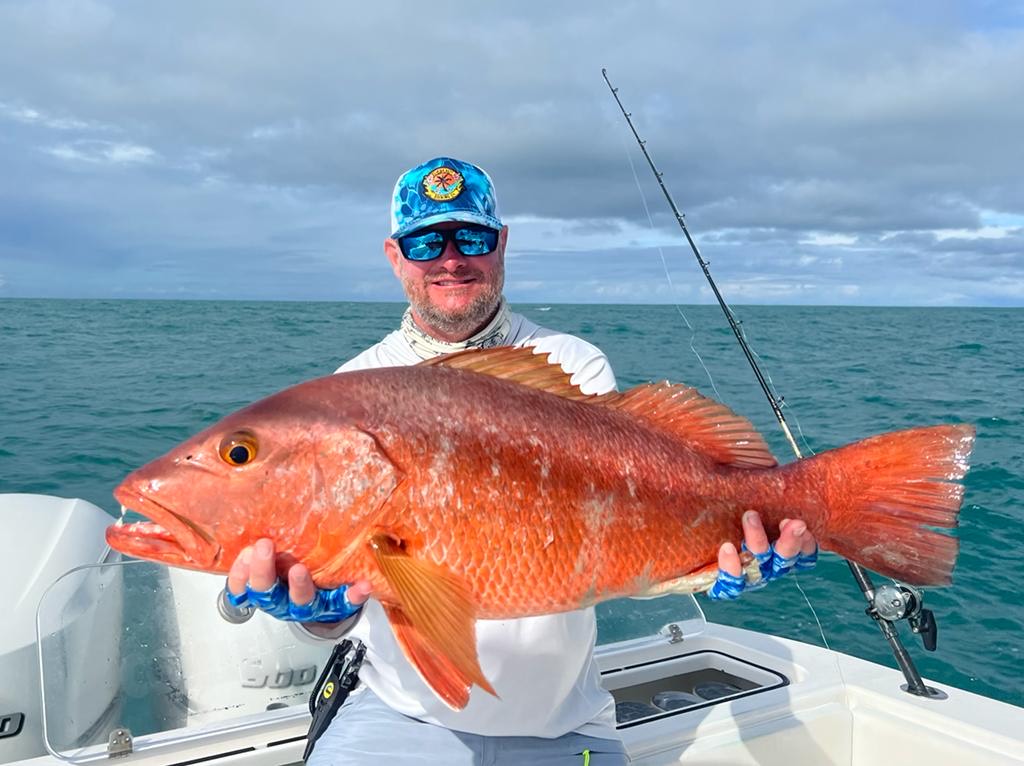 Last but not least, you'll be enjoying your search for Costa Rica's infamous inshore and offshore sea monsters from the comfort of an upscale lodge which is literally revamped and renovated every year. If you were here last year or several years ago, you will be amazed at the new details and upgrades completed during the off-season.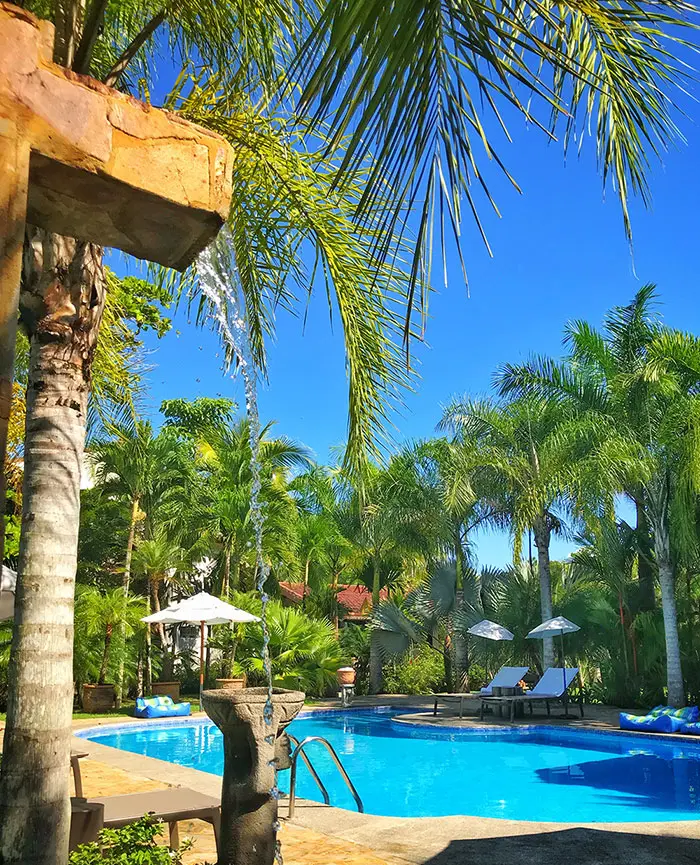 Providing anglers with the ultimate in luxury combined with the best boats and equipment in arguably the world's best saltwater fishing destination is our passion and we aim to impress and constantly strive to improve your sport fishing experience. Space is  limited  because we believe only a small resort and lodge can offer the personalized attention and service anglers deserve to experience the ultimate sport fishing adventure.
You may also like: