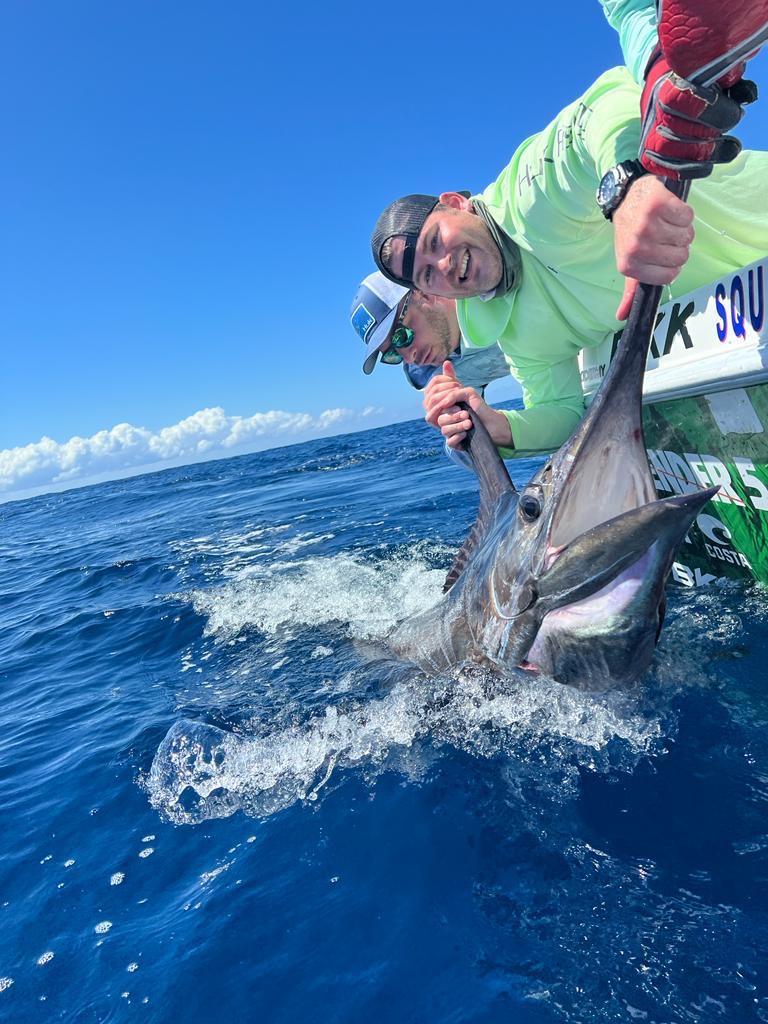 The Blue Marlin Bite Arrives Justin in Time for Christmas
Marlin flurries in December at the zancudo Lodge, Costa Rica
The marlin and roosterfish bite stay hot in december
Fishing here at The Zancudo Lodge in beautiful Costa Rica is ON FIRE this week!   Over the past few days, every boat has been landing multiple hook ups on Blue Marlin.  Huge schools of tuna are feeding on massive bait balls with some of the fish breaking that 100lb mark.  Dorados are everywhere with each boat releasing double digits daily.  Last but not least, rooster fishing is off the charts with Captain Tito ringing the bell with 35 fish in one day; the largest being 45lb.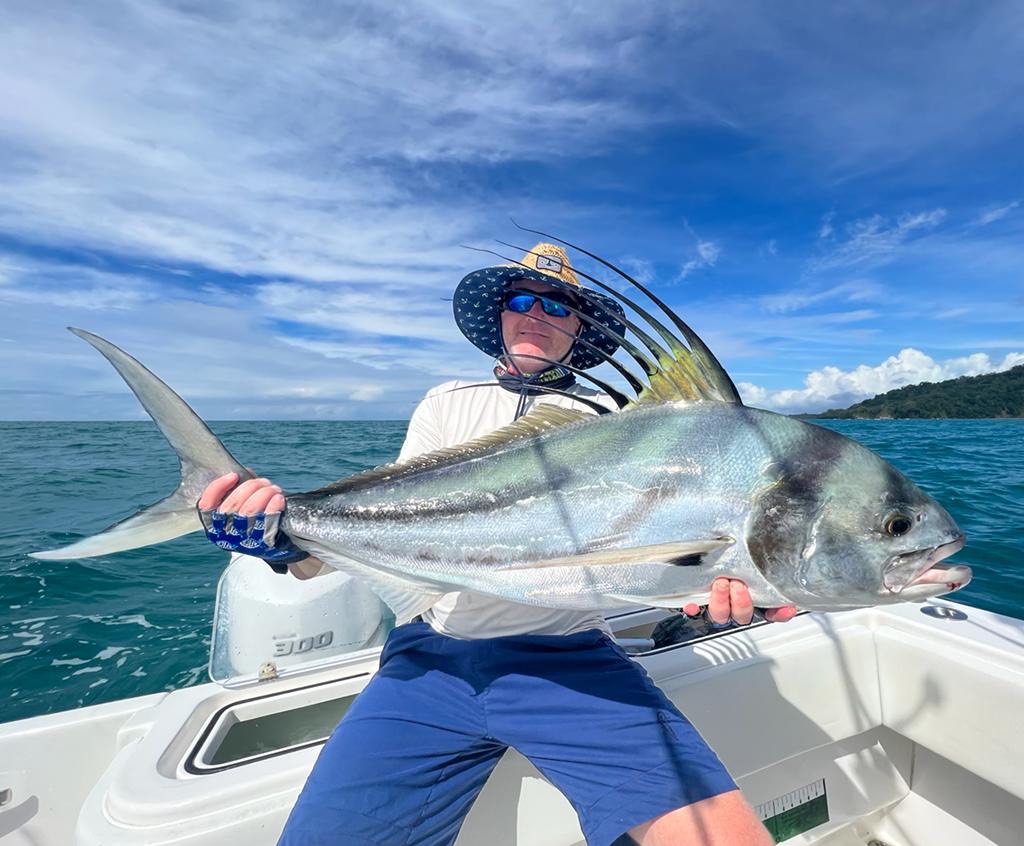 December Fishing Highlights
35 Roosterfish released in one day
18 Blue Marlin Released over 3 day period
Tuna to 100+lbs
Wide open tuna and dorado bite continues
Sailfish starting to show in larger numbers
Team MILLER wins 12th Annual Triple Crown Tournament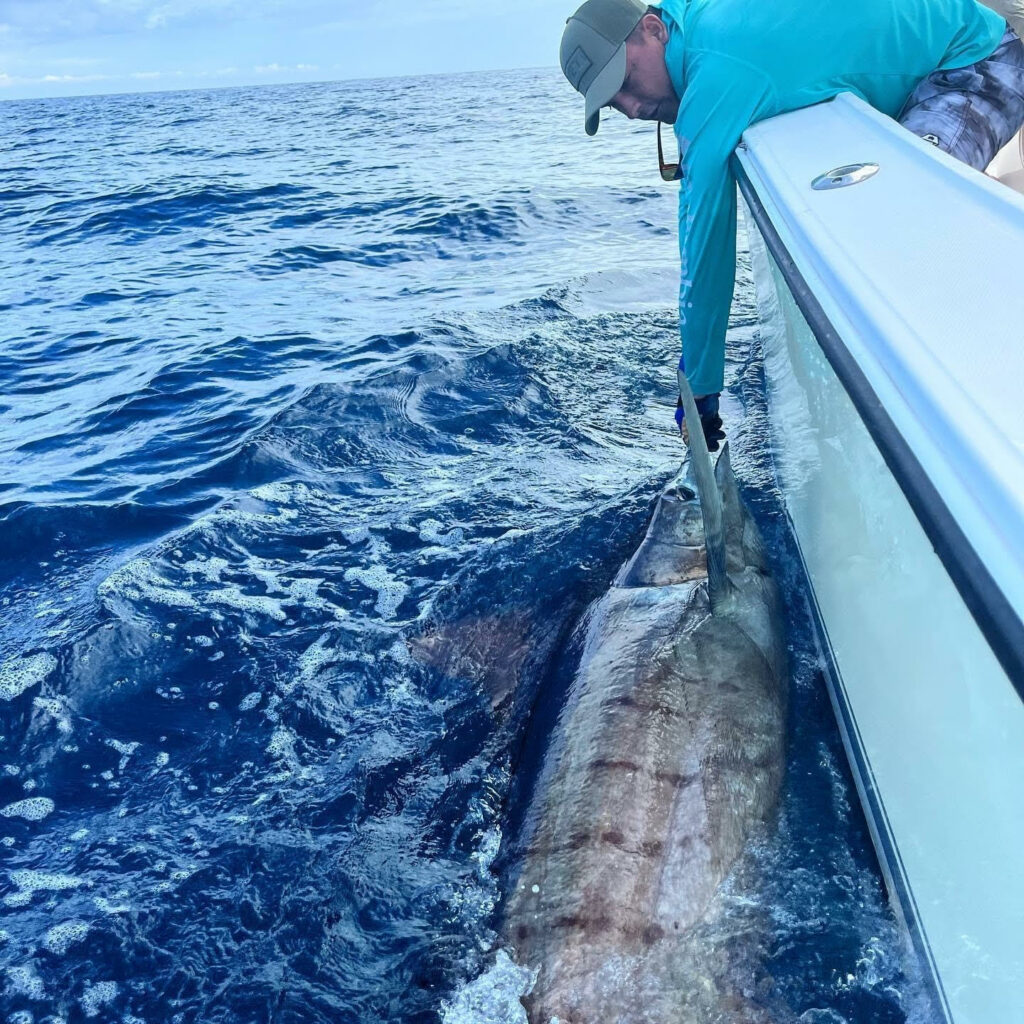 Congratulations to TEAM MILLER, the champions of the 12th Annual Triple Crown Tournament.  Over a 3 day period, 8 teams caught 18 Blue Marlin, 9 sailfish, 37 roosters in addition to countless tunas and dorados. Thank you so much for all who attended and it was seriously one of the best years ever!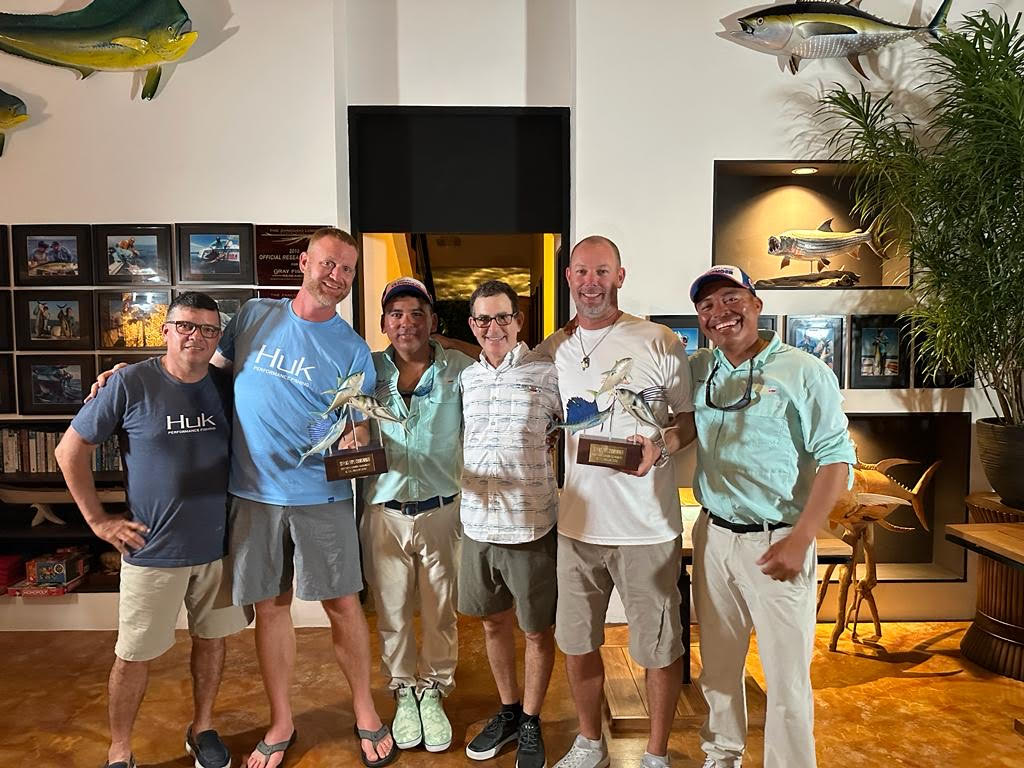 Blue Marlin Coming in Hot at The Zancudo Lodge, Costa Rica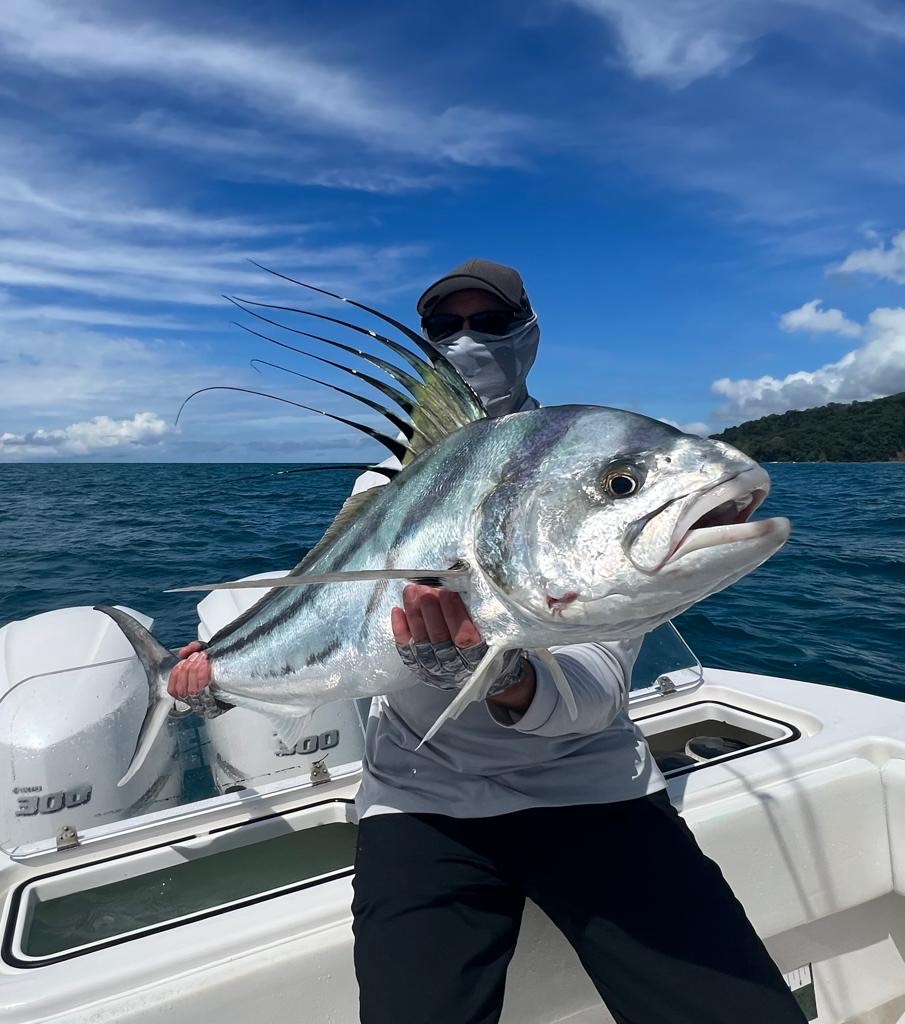 Wishing you and your family a safe and happy Holiday weekend!
Tight Lines,
The Zancudo Lodge, Costa Rica
You May Also Like:
Check out the fishing photos from this past month's fishing action at The Zancudo Lodge!