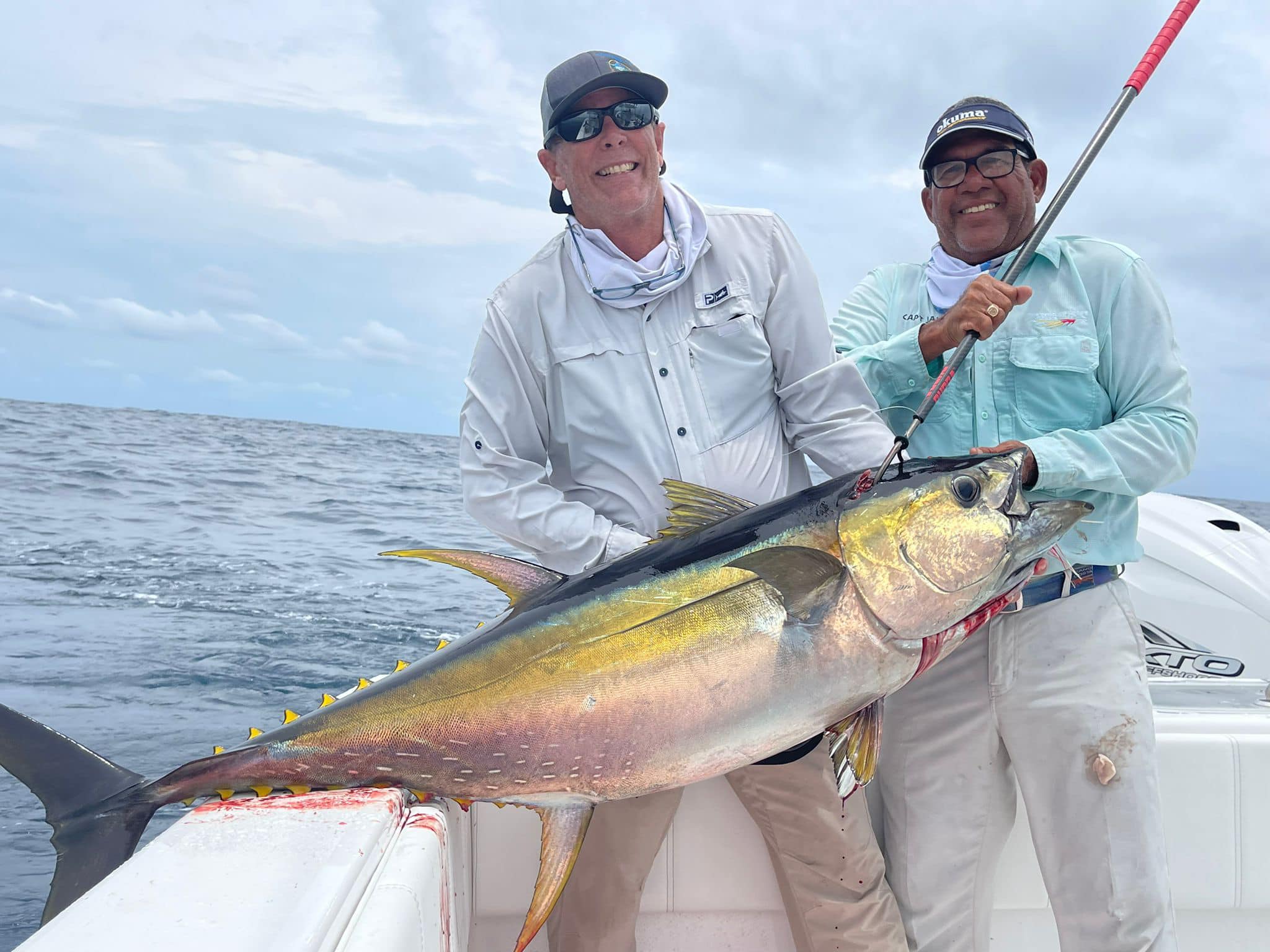 Angler Review: Tuna Chaos in Southern Costa Rica
Chasing big tuna in Southern Costa Rica on the new Contender Z1 with Team Zancudo Lodge
April Update: The tuna bite in southern costa rica is hard to beat
Here's what our most recent visiting angler had to say:
Thanks to you and your team for a great day on the water last Saturday. I feel compelled to say that after spending over 150 days on the water here in Costa Rica over the past 5 seasons, I've never experienced anything quite like what we undertook last weekend.  What made my fishing day truly unique was a combination of factors including the unprecedented access capability with the speed and comfort of your Contender boat. According to my GPS tracking watch, we traveled over 180 miles round-trip during the day to reach schools of Yellowfin Tuna that were inaccessible for any fishing Charter leaving the Golfo Dulce. Complimenting the transportation was a combination of high technology imaging capability, an experienced crew and first class fishing gear. This level of all-around professionalism will enable anglers to have multiple combinations of inshore, nearshore and offshore fishing – all in one day in and around the Golfo Dulce.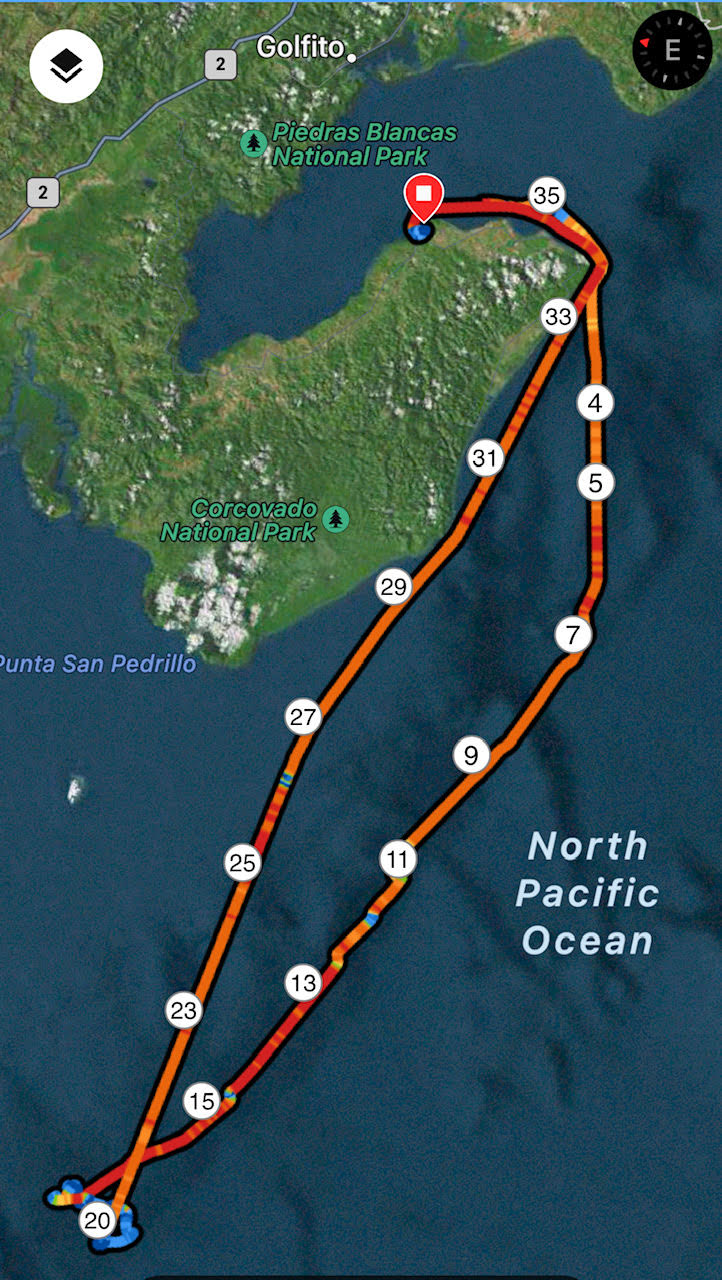 For anyone who wants to have a truly memorable fishing experience, there are other charter operations and guides on the pacific coast of Costa Rica that can provide for a great day on the water but for the distinguished angler – those that want the total package experience of an intimate, remote, first-class lodge combined with the best angling capability, there is no other professional lodge and charter operation in Costa Rica that compares to the Zancudo lodge.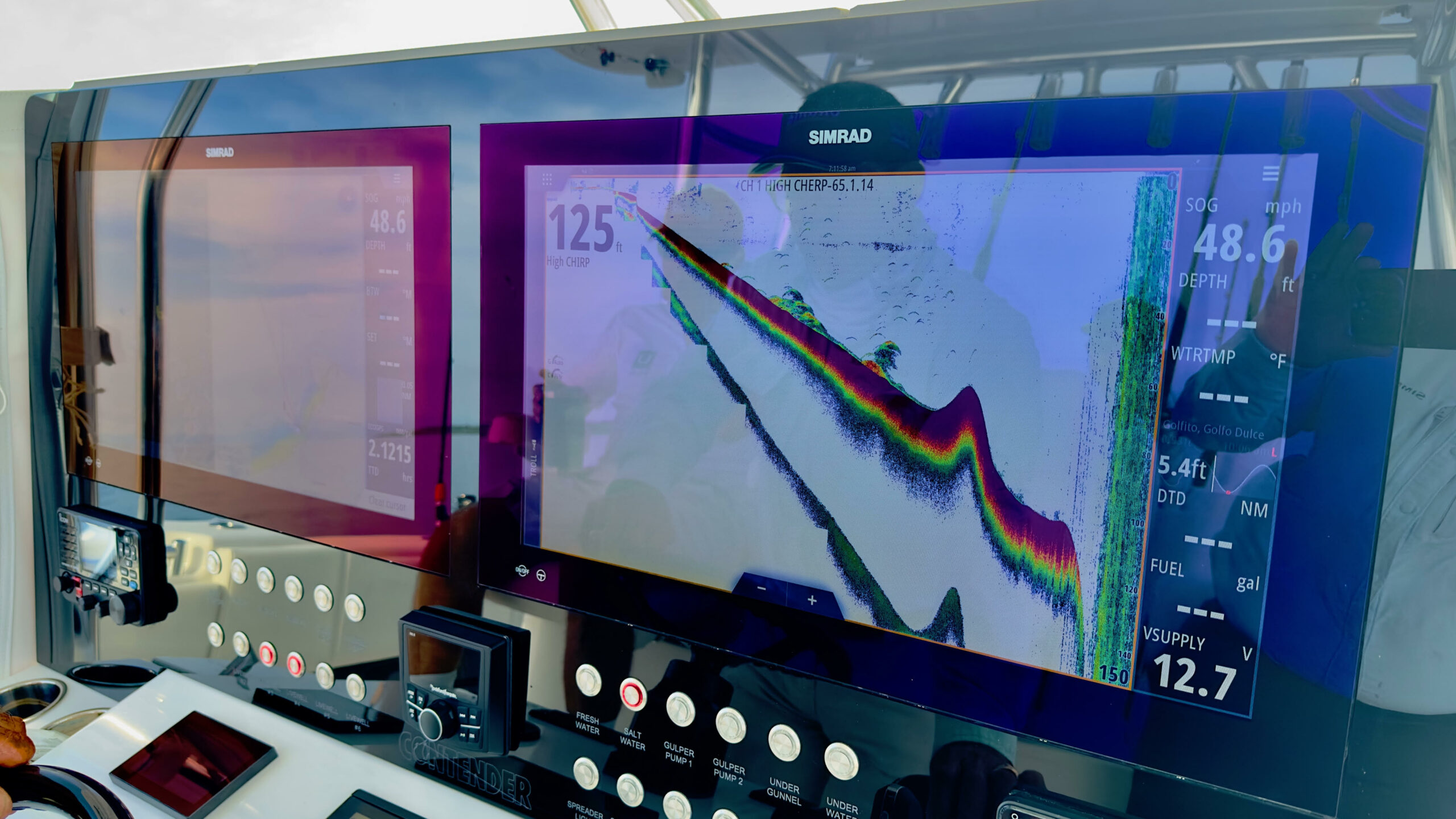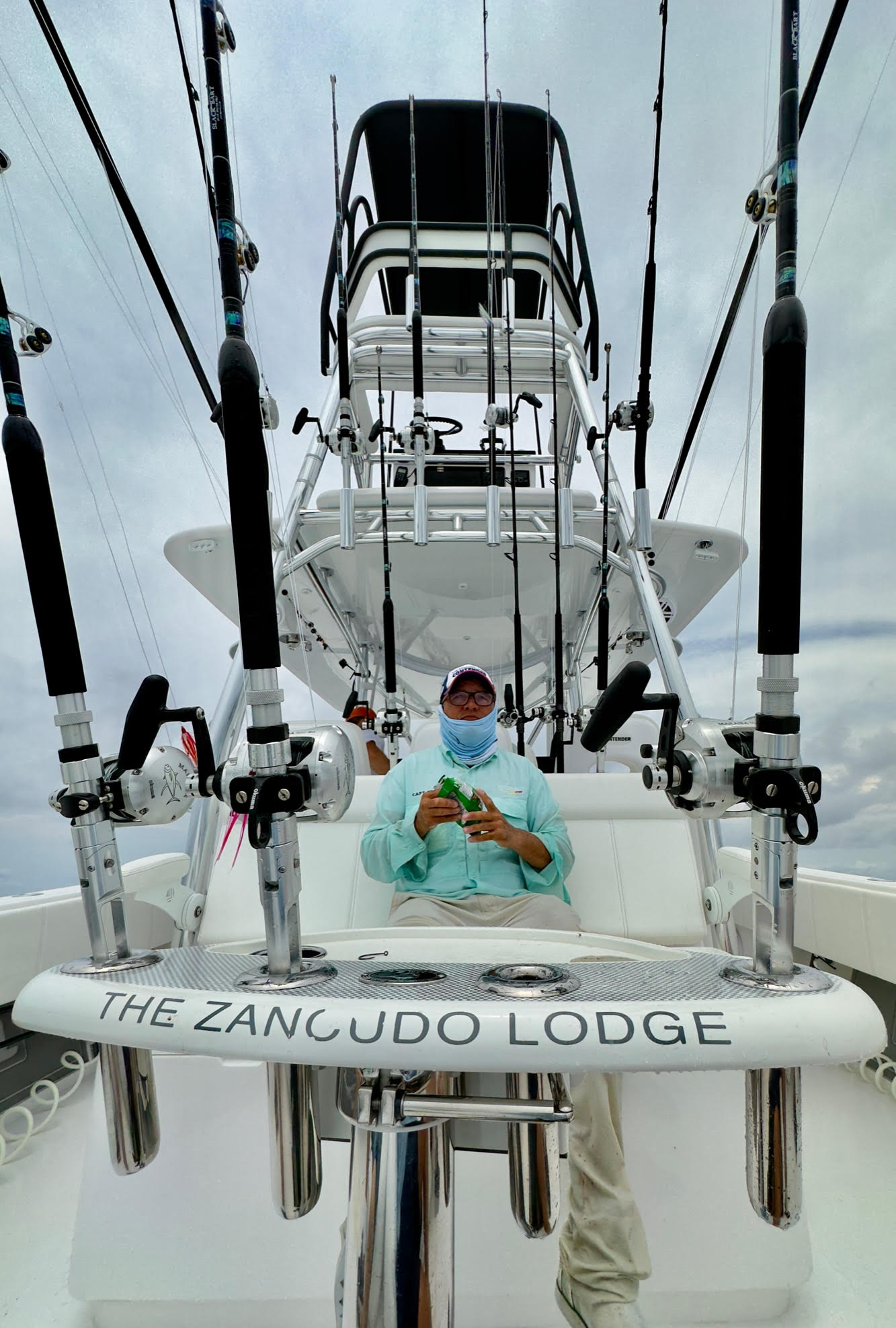 Finally… As a dominant fly fisherman, I was intrigued that we actually caught 5 out of our 7 Tuna and one Sailfish on essentially a fly that was being trolled around several Spinner Dolphin pods on solid bait gear (which we needed). According to the "tale of the tape," my largest Yellowfin tuna was approximately 90 pounds and for it to be fooled on a very small red-sardine imitation was a special experience.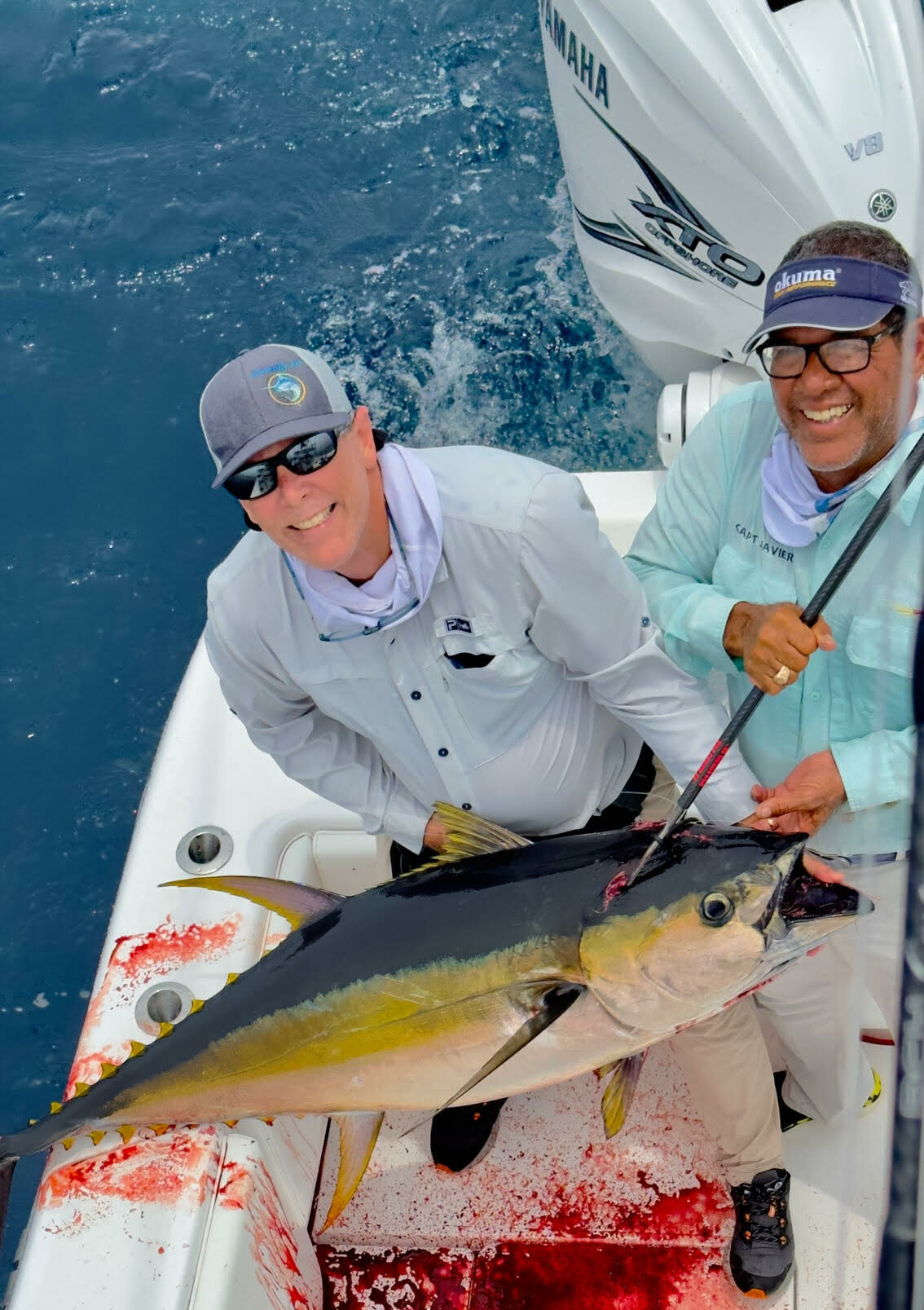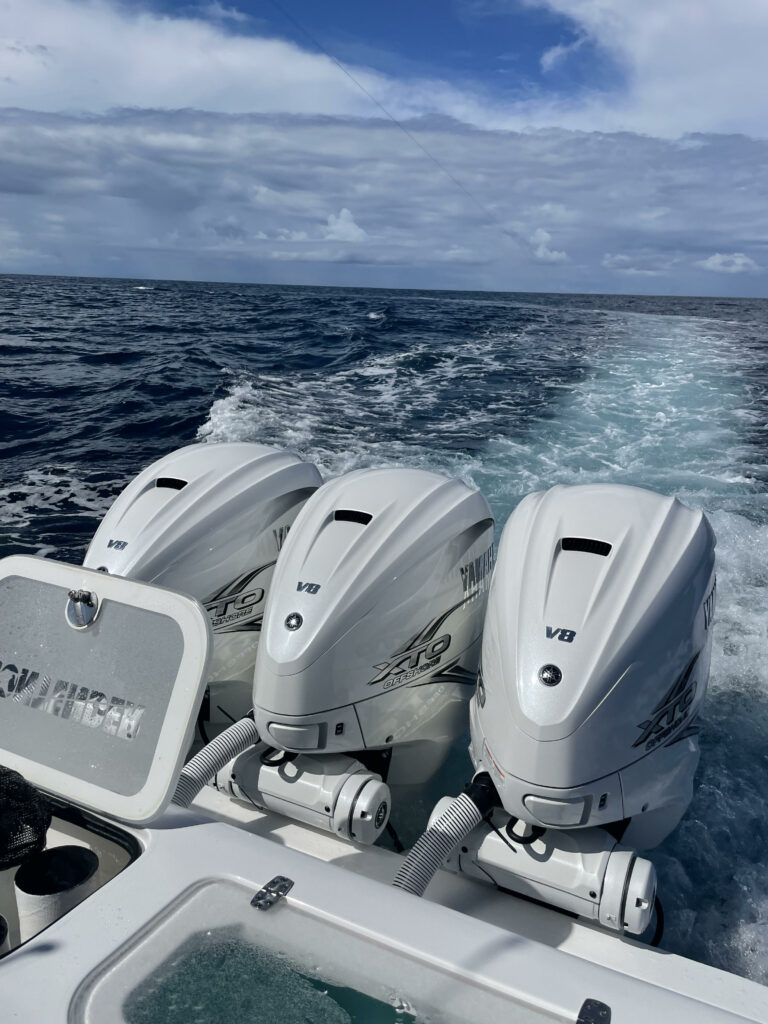 If anyone wants more information about fishing in Southern Costa Rica and my experience here in the Golfo Dulce, please feel free to have them contact me.
Thanks again and I hope to see you soon.
T.O.
WATCH THE VIDEo: INTRODUCING THE NEWEST MEMBER OF THE ZANCUDO LODGE FLEET!
The Contender 44′ Z1 – The Ultimate in Power, Speed, Comfort and Style!
You may also like:
The Week in Photos