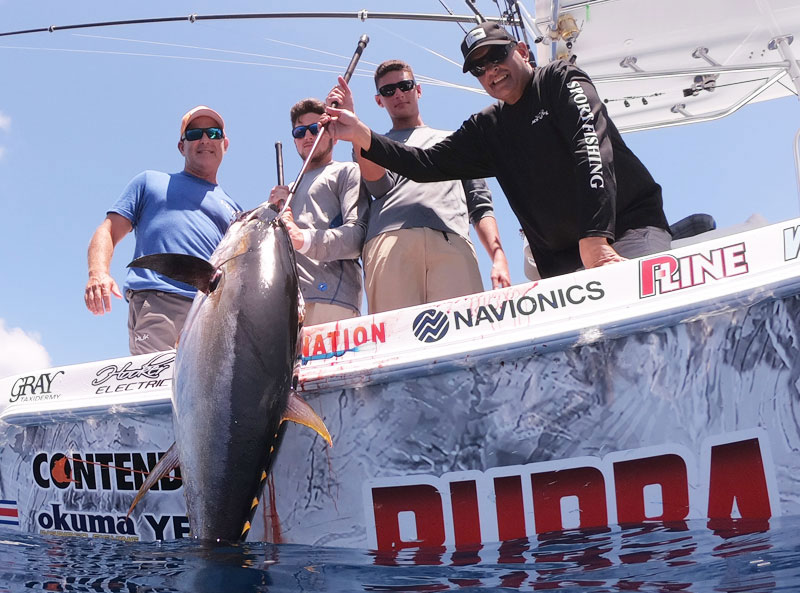 Tuna Time on Hold for Covid19
We unfortunately closed the Lodge early this year and although all our minds are still on this global  virus, we have to keep believing that this will run its course and life will get better.  We are here updating our systems and preparing for a new normal and before you know it, you'll be back fishing on our beautiful Costa Rican seas.  We're still on schedule with the opening on 20th November so to everyone who has booked, we look forward to seeing you!   And if you haven't but are thinking about it, please give us a call as there are quite a few sold out dates already.
Until then, while you're staying safe and keeping healthy, please enjoy this compilation of our best Tuna videos/photos.