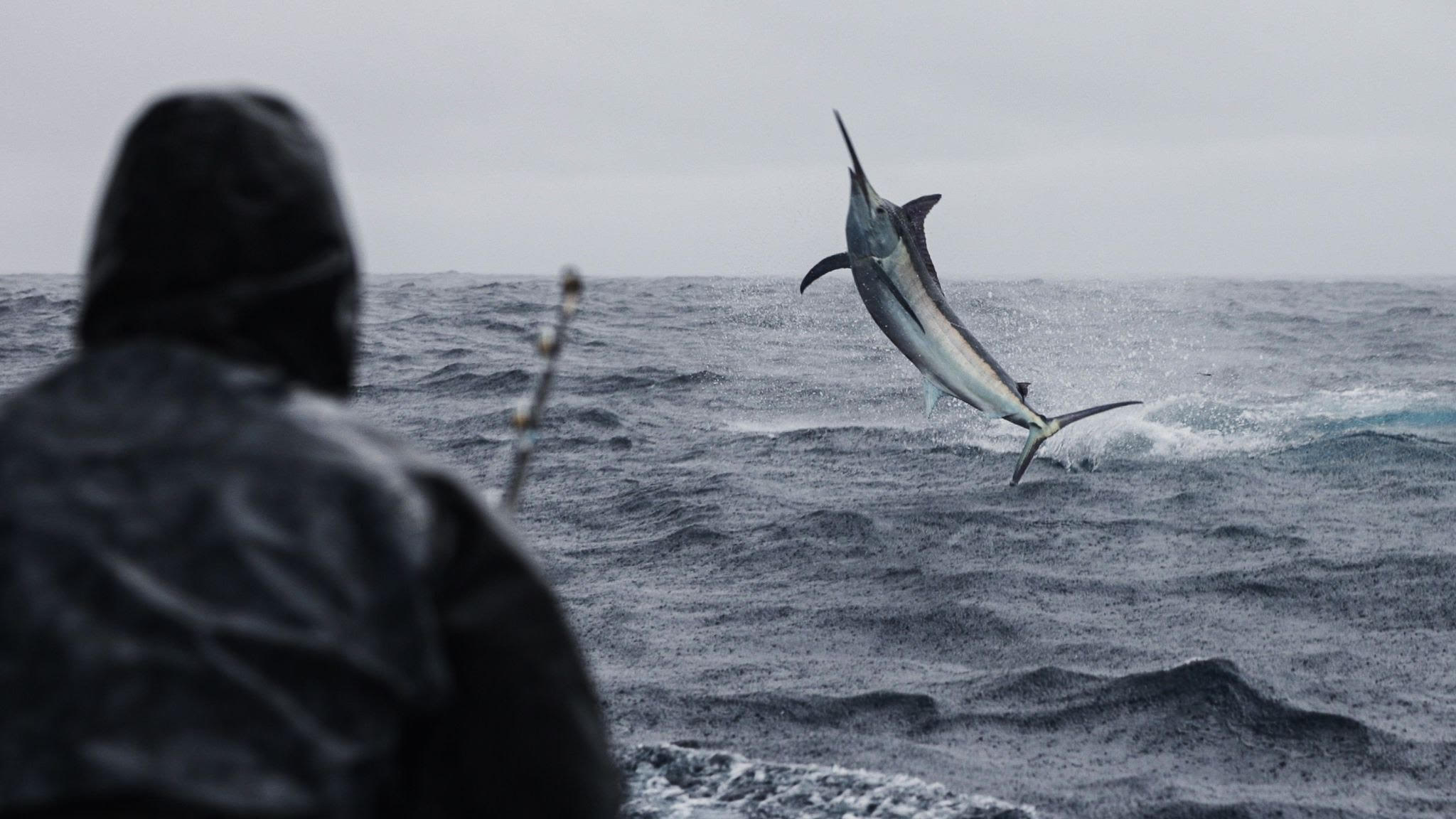 In the Black: After 14 years angler finally scratches Black Marlin off the bucket list!
SCRATCHING BLACK MARLIN OFF THE BUCKET LIST ONCE AND FOR ALL
After years in pursuit of the legendary Black Marlin, lodge owner Gregg Mufson finally releases an all out brawler
Calling this my job makes me one of the luckiest people on earth. I thank my lucky stars that not only do I get to fish in Costa Rica but it has afforded me the opportunity to travel and fish all around this amazing world with my buddies.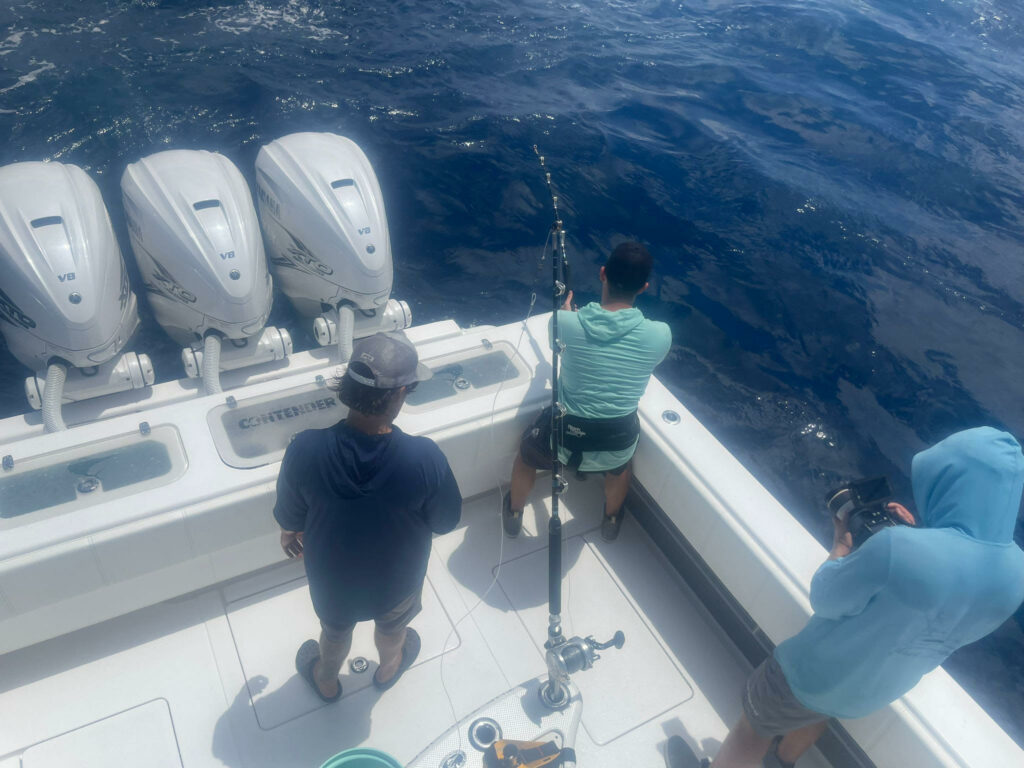 On my bucket list are 2 fish that have eluded me for 16 years and they are both right here in the waters of Costa Rica. First is the 300+lb tuna BUT it seems that whenever they are around, our Lodge is full of guests and I'm landlocked working. The other is a fish that the Zancudo Lodge fleet lands (around 4-5 per season) and that's the BLACK MARLIN. The good news is that I can finally cross this black beauty off my list!
Black Rain: Gregg Mufson Battles a Beautiful Black on a Rainy Afternoon in Southern Costa Rica.
We were at the Lodge this month fishing with a few friends offshore at the SeaMount. The day started with my buddy Cosmo hooking up what we all thought was a black marlin since it didn't jump. Unfortunately the line broke after 45 minutes. I was up next and within 10 minutes, the rod goes off on a live bonita so we knew what was on the other end. After hooking the marlin, it ripped off a lot of line and it stayed down and never jumped. Another 25 minutes go by and now the fish is 80 feet from the boat. Then BAM!!! The fish appeared and started to tail walk, jumped around the Z1 and put on a spectacular show. And within 5 minutes, my first BLACK MARLIN was boat side. The best part was that we had a professional film crew on board and they captured every minute of my bucket list journey.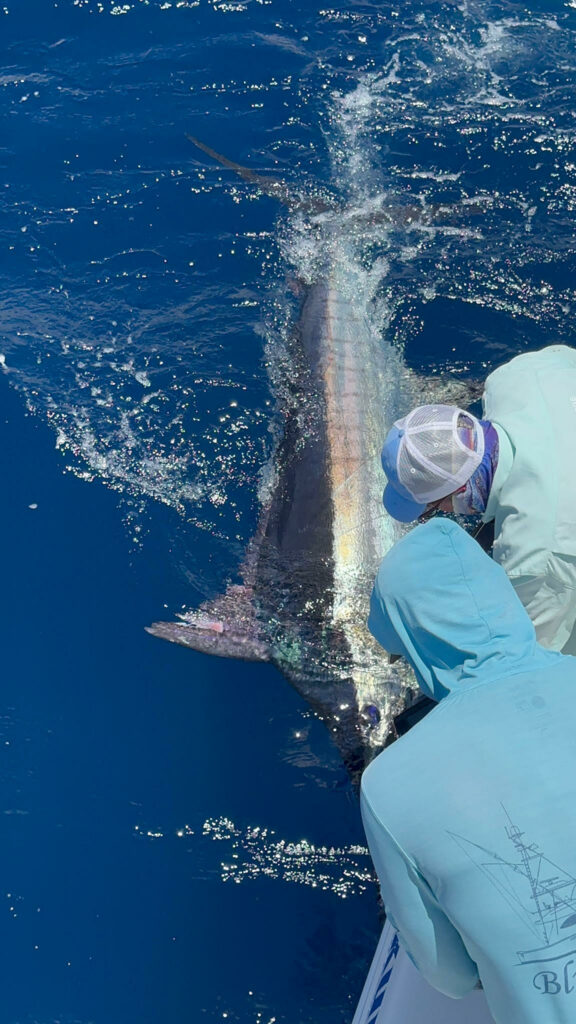 Here's wishing everyone a life of fulfillment and great health. We hope we can be a part of making your FISHING DREAMS come true.
Good friend Cosmo Goss lands a beautiful bull mahi and much more this past month at The Zancudo Lodge, Costa Rica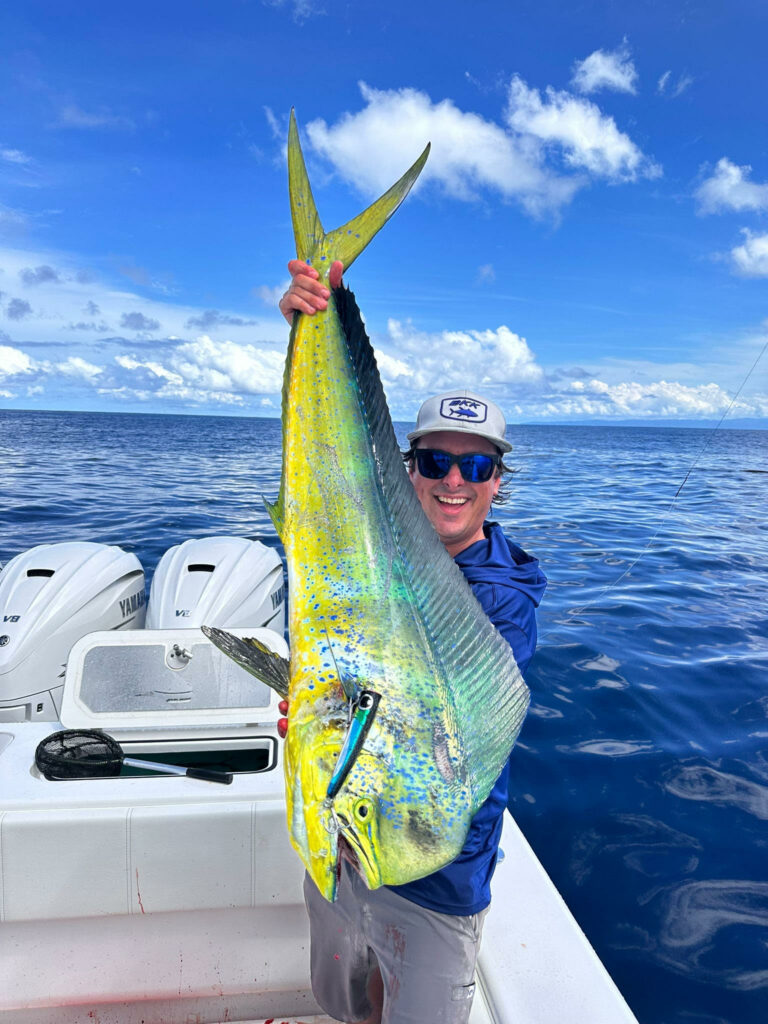 You may also like: