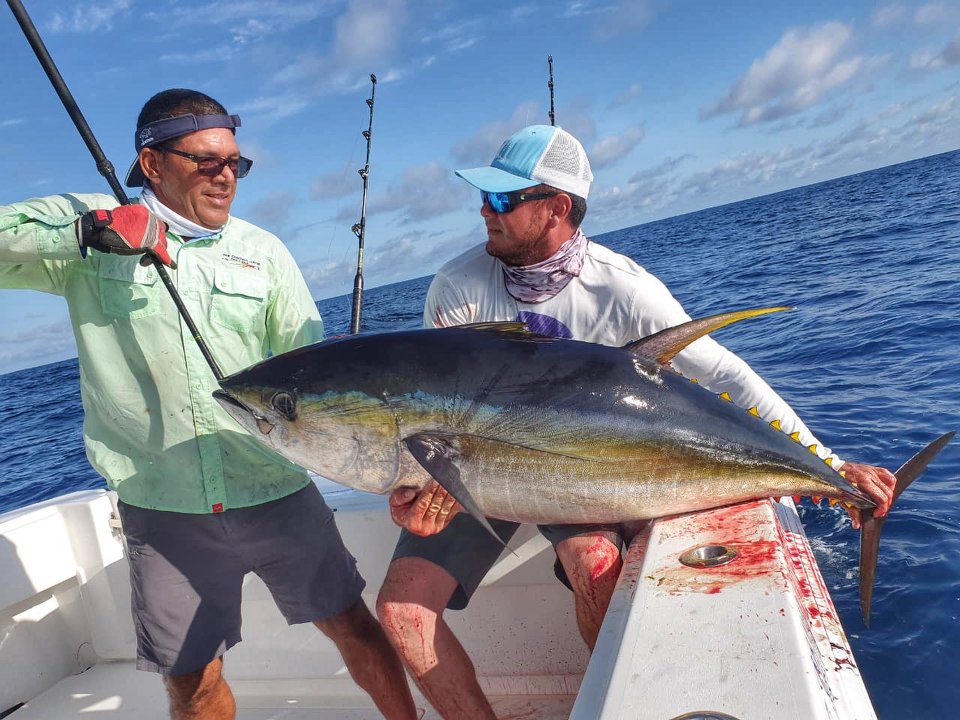 Wide Open Tuna Bite on our new Contender 32ST!
Wide Open Tuna Bite in southern costa rica

We broke in our new Contender Boats Inc. 32st today and experienced a wide open tuna bite. Our biggest tuna was around 110 pounds but most fish caught were in the 40lb-50lb class. It's going to be a fantastic season! Enjoy a few photos from today's trip, and remember, if you want to experience this incredible fishing, all you have to do is pick up the phone and call us to reserve your spot!