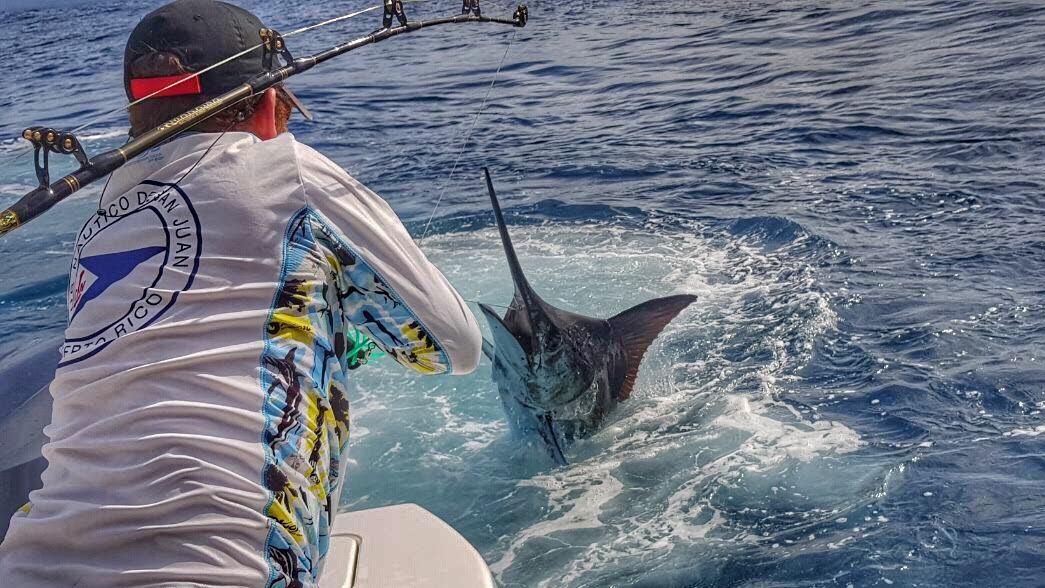 Fishing Report / ZANCUDO LODGE REPORT
The fishing has simply been nothing short of AMAZING. It's been a month of EPIC fishing where we're able to locate big TUNA schools daily AND they have been biting.
The always fun crew from Mustad (Jay Harris, Sam Root and Magnus Gunnarsson) was here for a visit and they quoted that they had the best fishing day of their lives. They had daily double digit hook ups on tuna and the inshore action with roosters and pargo was red hot as well. In his blog, Sam wrote:
"I just got back last night from my first Costa Rica fishing trip. I was fortunate enough to fish out of The Zancudo Lodge – Costa Rica Fishing and lucky enough to hit the waters just right this time around.
Usually when the cameras come out, the fish often goes into hiding. I don't say this lightly but the yellowfin tuna fishing was the best I have ever seen it. Fish on bait balls, skyrocketing tuna, hitting bait as well as poppers and jigs. It was NatGeo out there.
The staff, food and service was over the top, surpassing expectations by 3 folds.
I was so excited about the trip and footage, I felt I had to put a teaser video together while it was still fresh in my memory.
Life is about your experience and this one I will always remember."
Yellowfin Tuna on Baitball video I got from Zancudo Costa Rica by Sam Root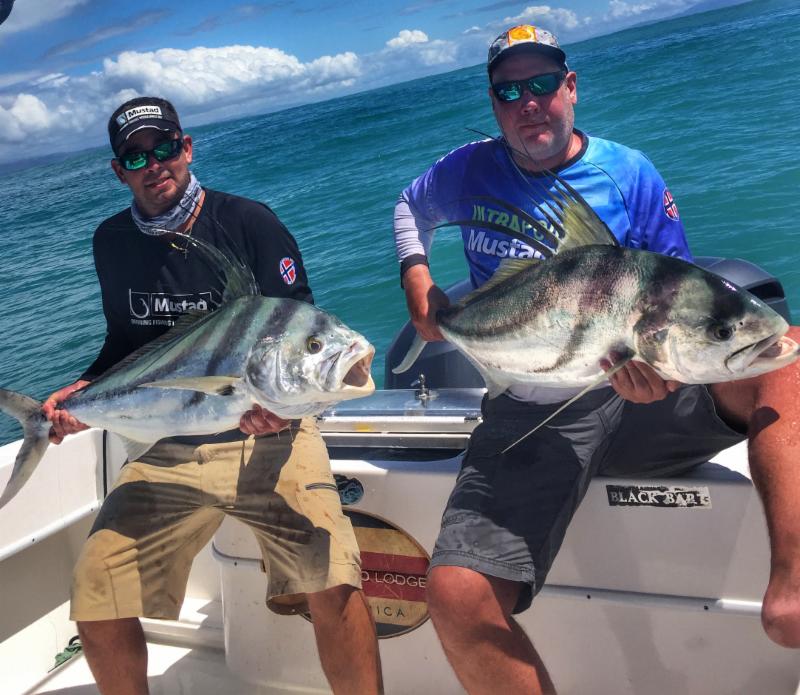 We also had a great corporate group from the Mid-West. Most of these guys had never been fishing offshore before and they were so happy as most of them caught their share of tunas, snappers and roosters!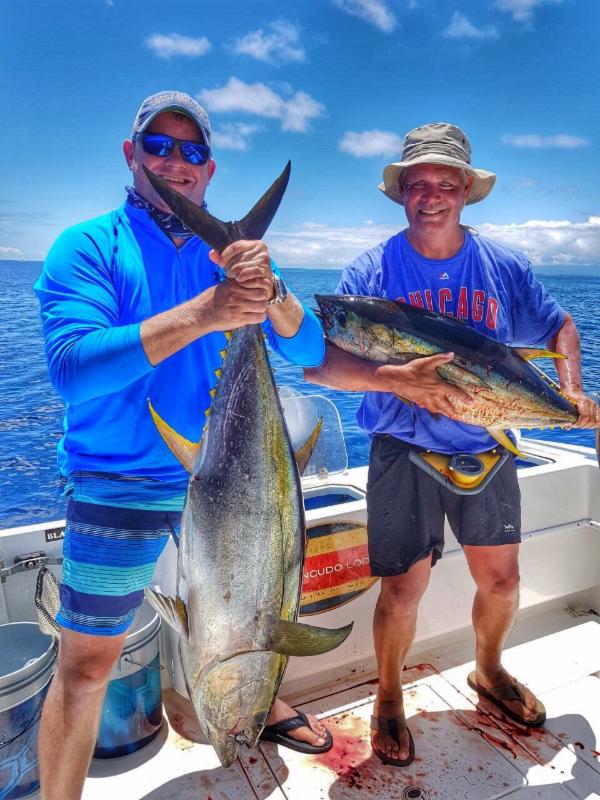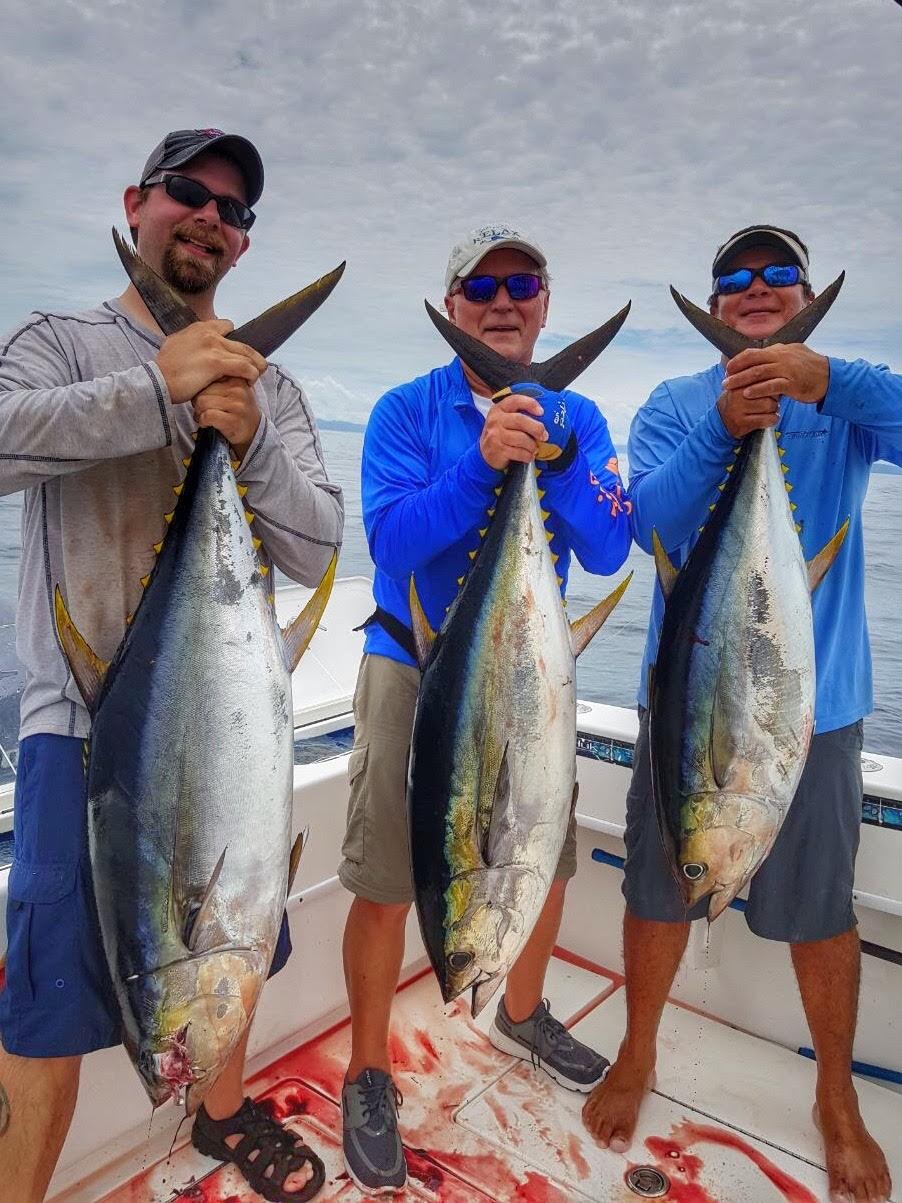 Travis and Bill from Gray's FishTag Research came down to specifically study the migration of Rooster fish. The Zancudo Lodge is one of their research centers and we are so proud to be a part of this great conservation program. On this visit, the goal was to insert a GPS tag into a 40inch Rooster and the mission was accomplished during the first hour of fishing. We also tagged a bunch of roosters as well as some Yellowfin Tunas.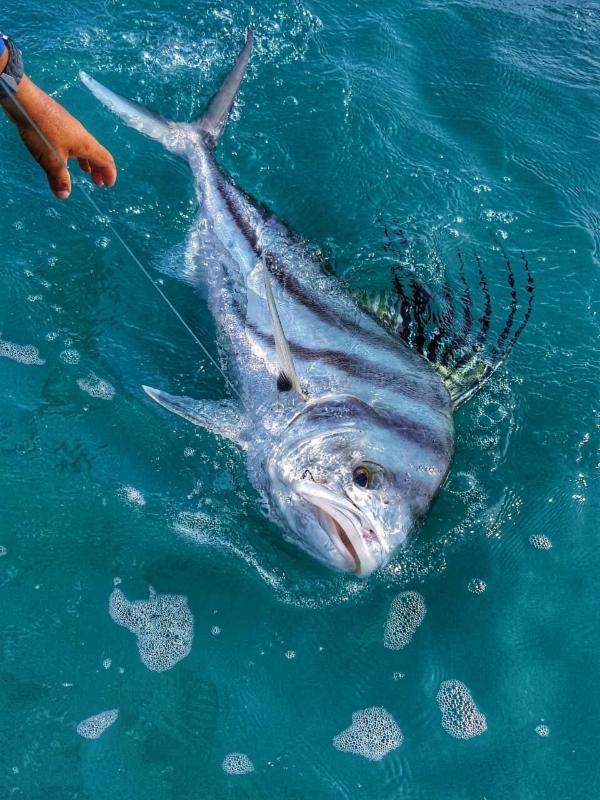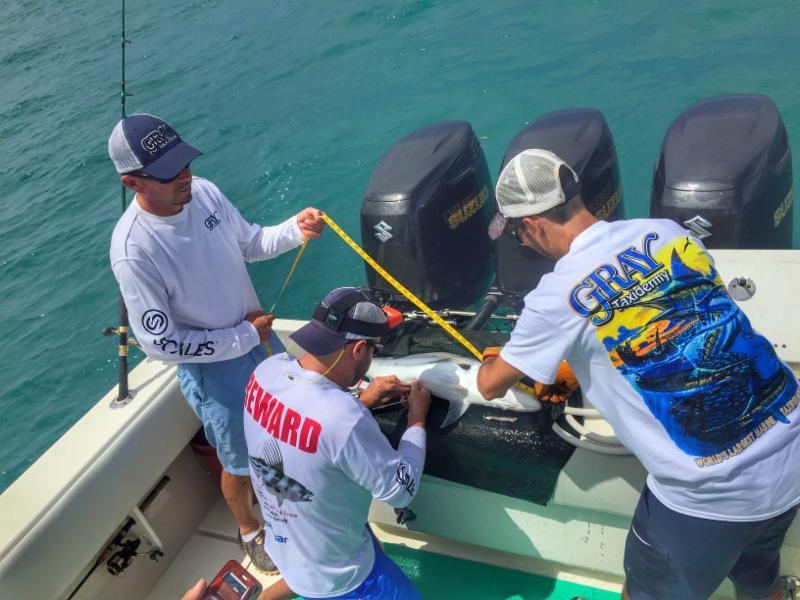 The McCrays fished only one day the boys were on one boat with the rest of the gang fishing on one of our Contenders.
"I fish a lot and this was one of my best fishing days of my life".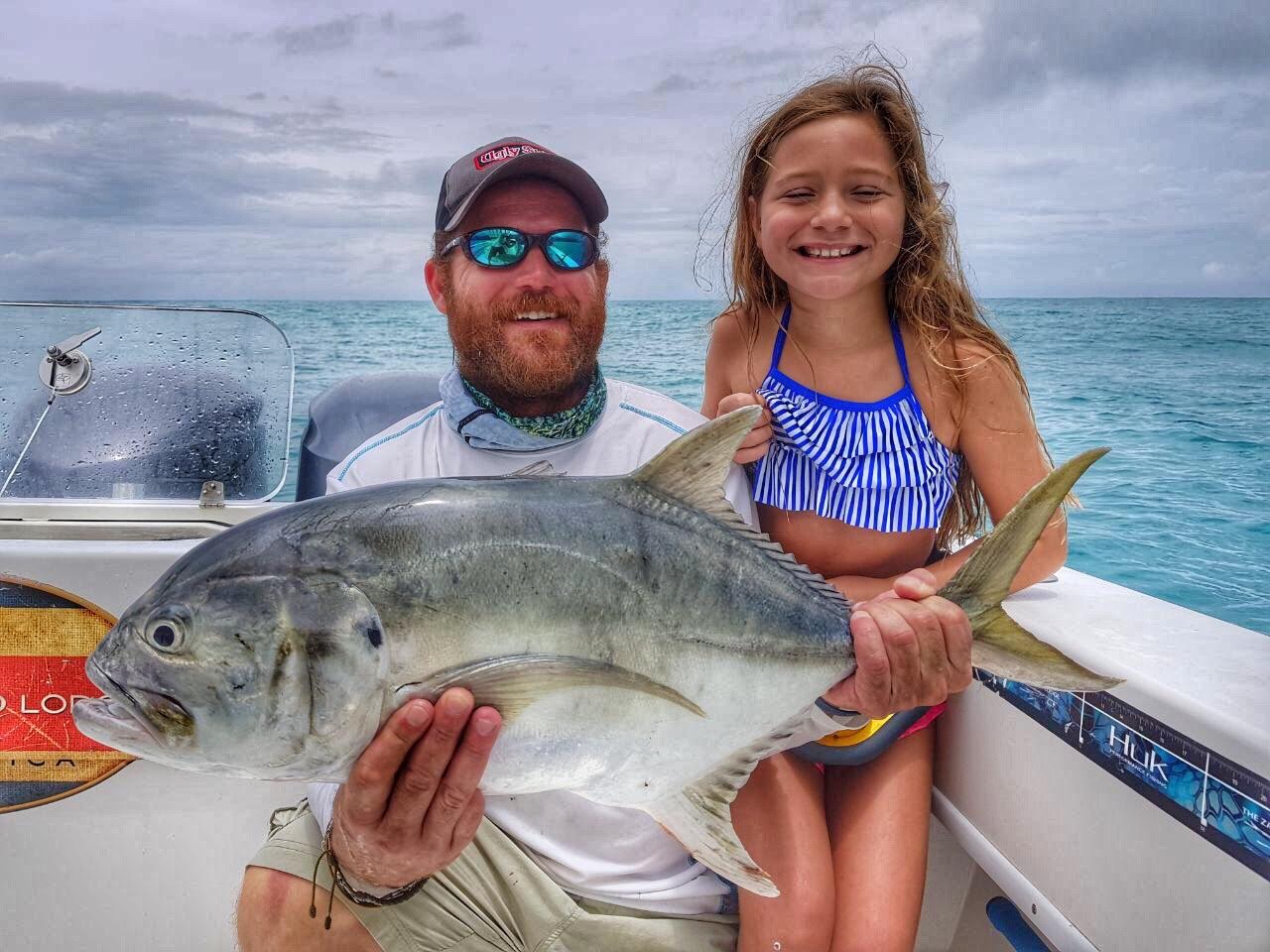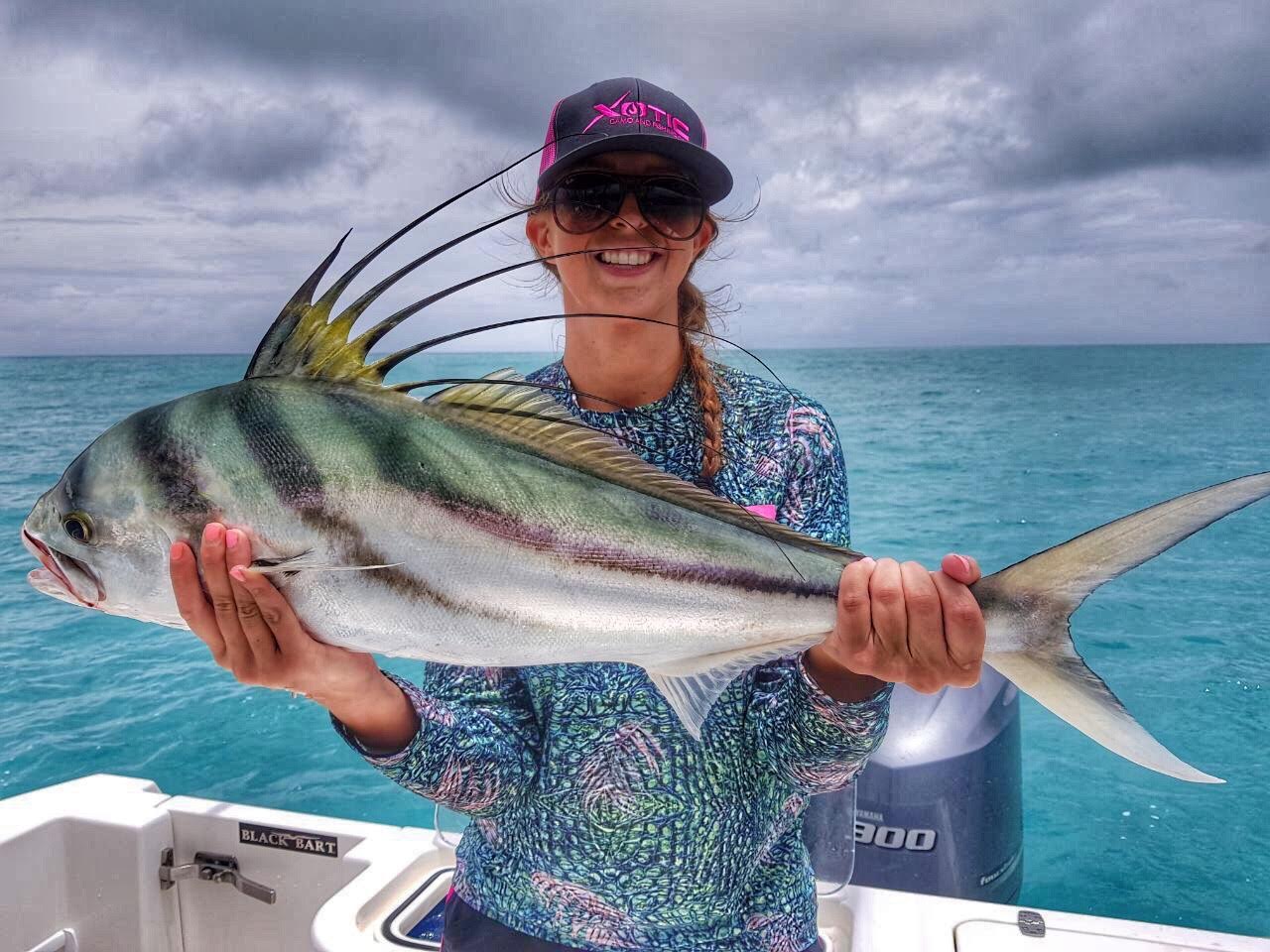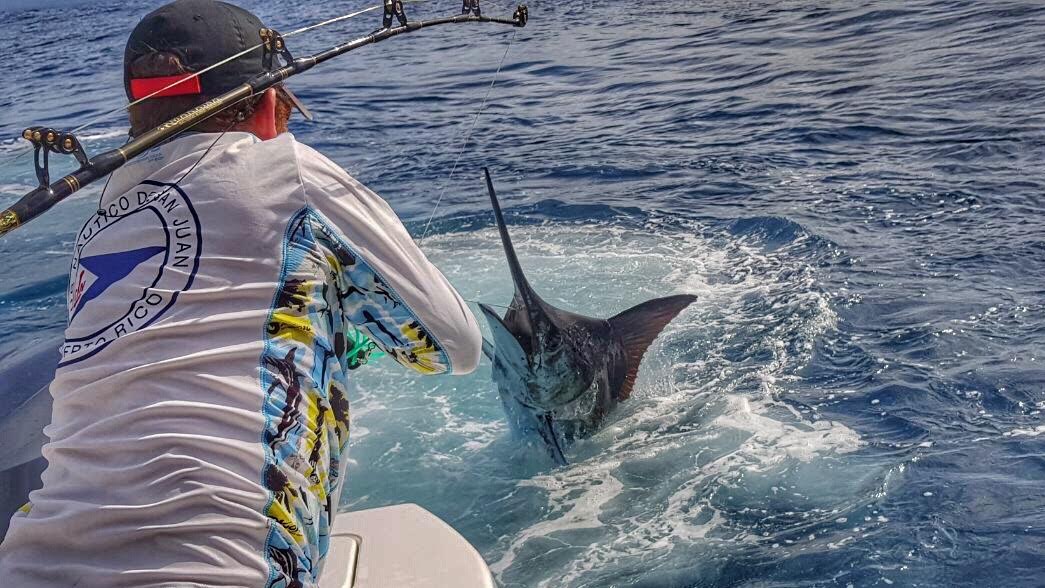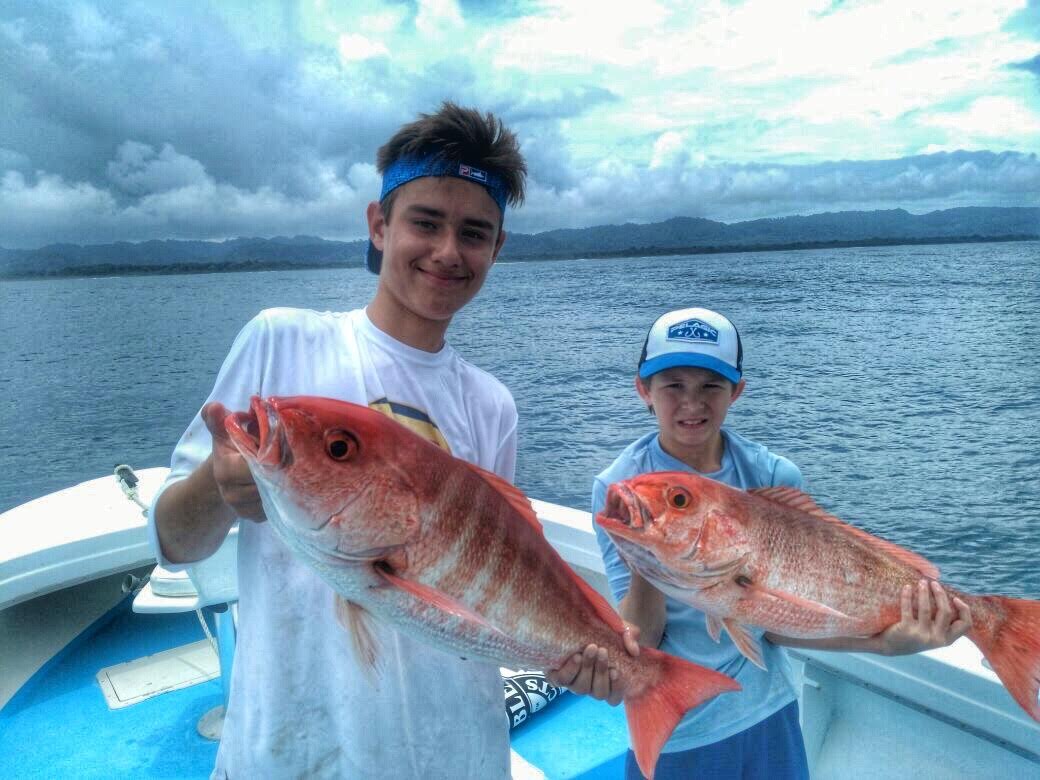 The father and son team of Amour and Henry Mellon are here now to close out our season in grand style! On Day 1, they caught, tagged and released a double digit number of Yellowfin tunas in the 30lb-60lb class. On the second day, they both caught, tagged and released big roosters as well as some jacks and rock snappers. Day 3, they rang the bell with an ultimate fishing adventure GRAND SLAM…….. a Sailfish, Blue Marlin and Tuna.
Thank you Mellons for sending us off on such a screaming high note!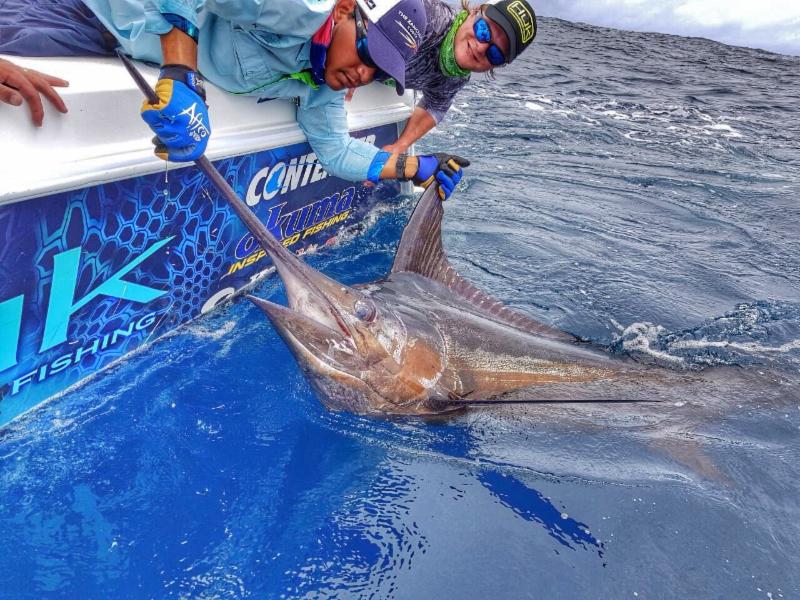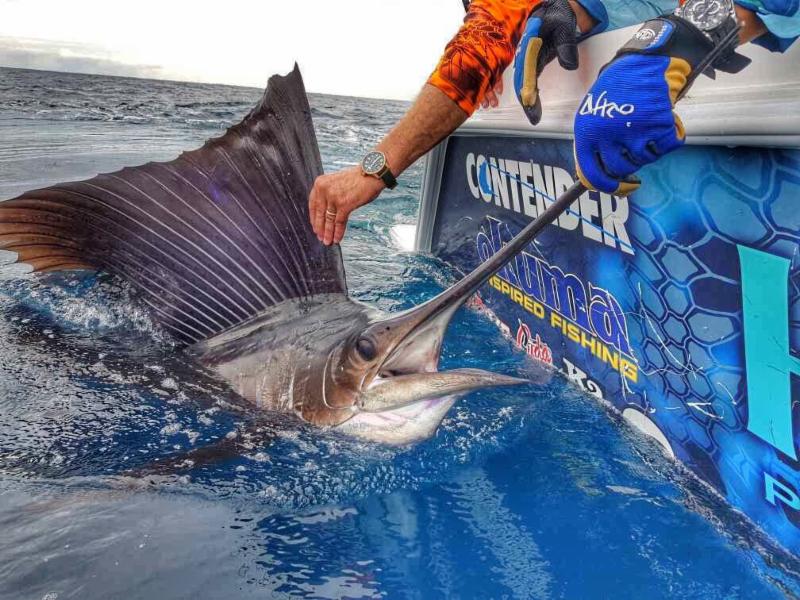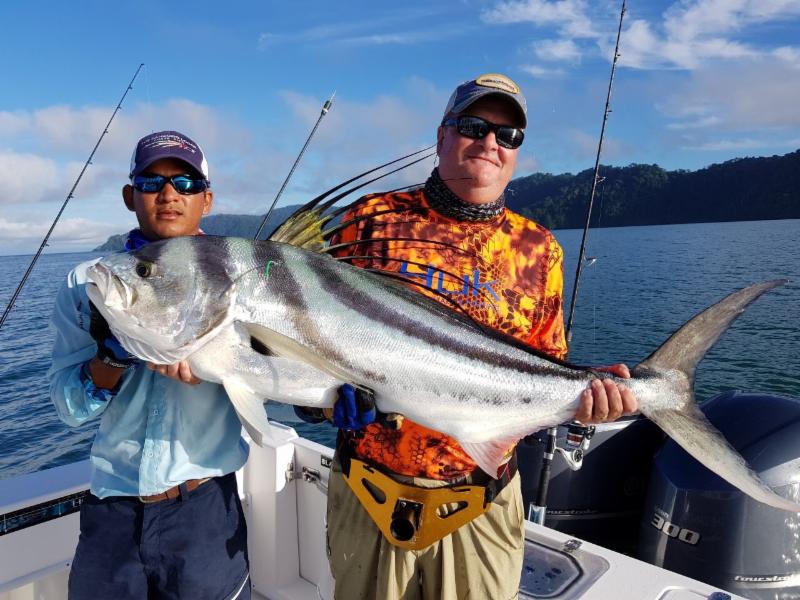 Shane Steen brought a bunch of clients down for a quick trip. They all caught tuna and Roosters for a memorable trip.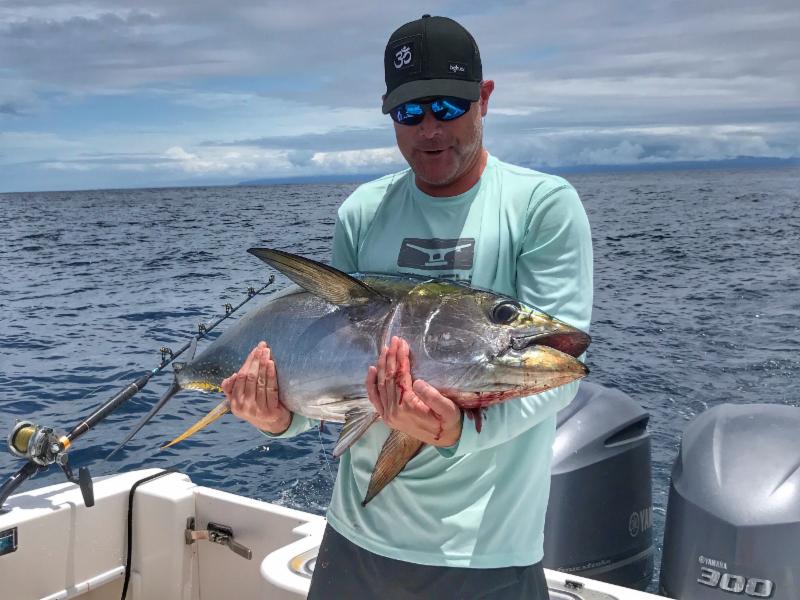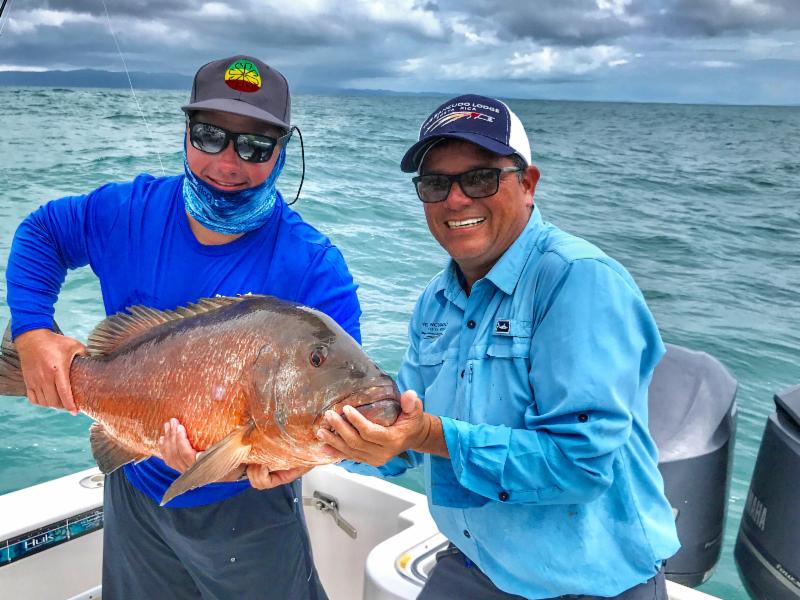 Visit us at www.zancudolodge.com
For reservations please call free : 1-800-854-8791