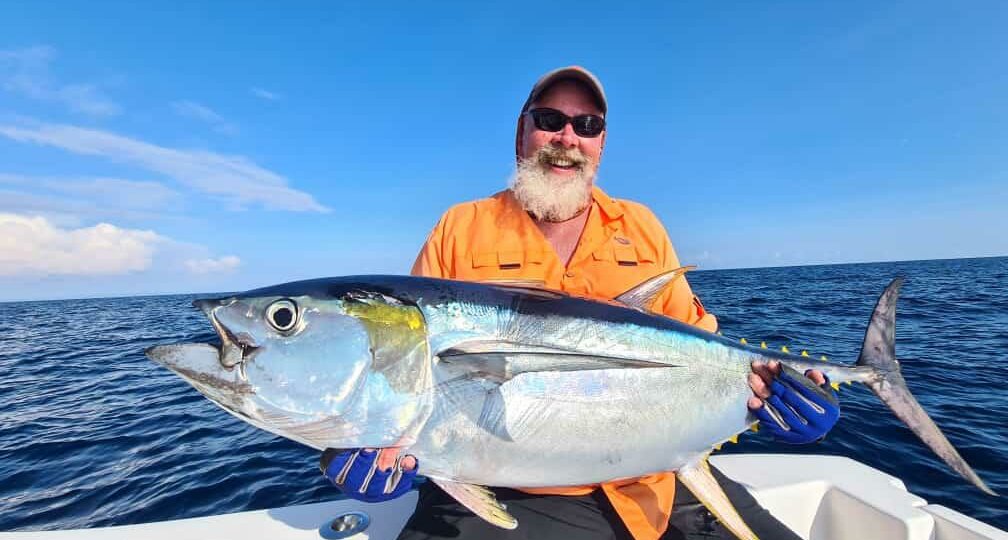 Learn about our fishing fleet, specs and gear
Experience Offshore Fishing Action at Costa Rica's #1 Sport Fishing Lodge
Chef Cosmo Goss walks you through the custom offshore specs and gear
If you're an addicted angler and have never experienced Costa Rica offshore fishing or just maybe not in Southern Costa Rica, you definitely want to add The Zancudo Lodge, Costa Rica to the top of your list.  Not only is it a short trip to the blue water hunting grounds, but everything is top of the line and will give you the best possible chance of catching or releasing that marlin, sailfish or tuna you've been dreaming of over the last year while in lock down.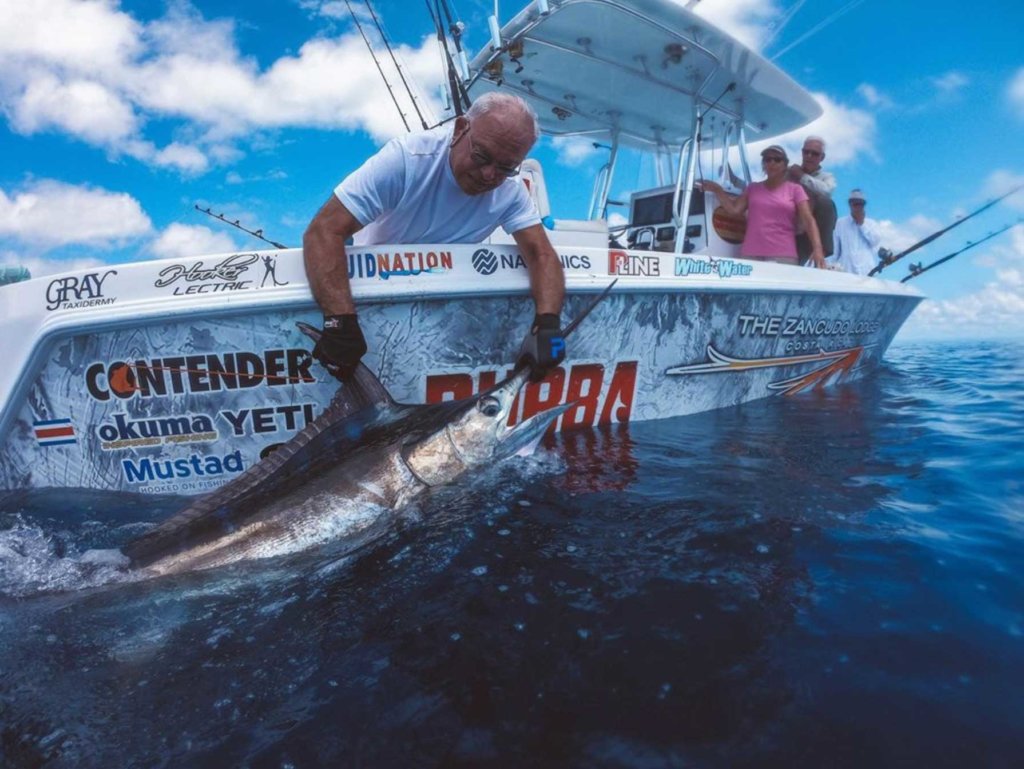 NEW VIDEO – Learn more about offshore fishing at The Zancudo Lodge
In this video Cosmo Goss walks you through the "offshore friendly" tech and gear you will find on Zancudo's fleet of 32′ Contenders
Their fleet of new 32′ Contenders are outfitted with dual 300HP engines to get you to the blue water for sails and marlin or chasing porpoises in search of yellowfin tuna fast. These boats are outfitted with state of the art technology including high resolution touch screen Simrad radar consoles with classic x-band radar as well to find the birds up to 5 miles out. This setup can literally make your fishing trip a success as opposed to aimlessly searching for active offshore hunting grounds several miles out.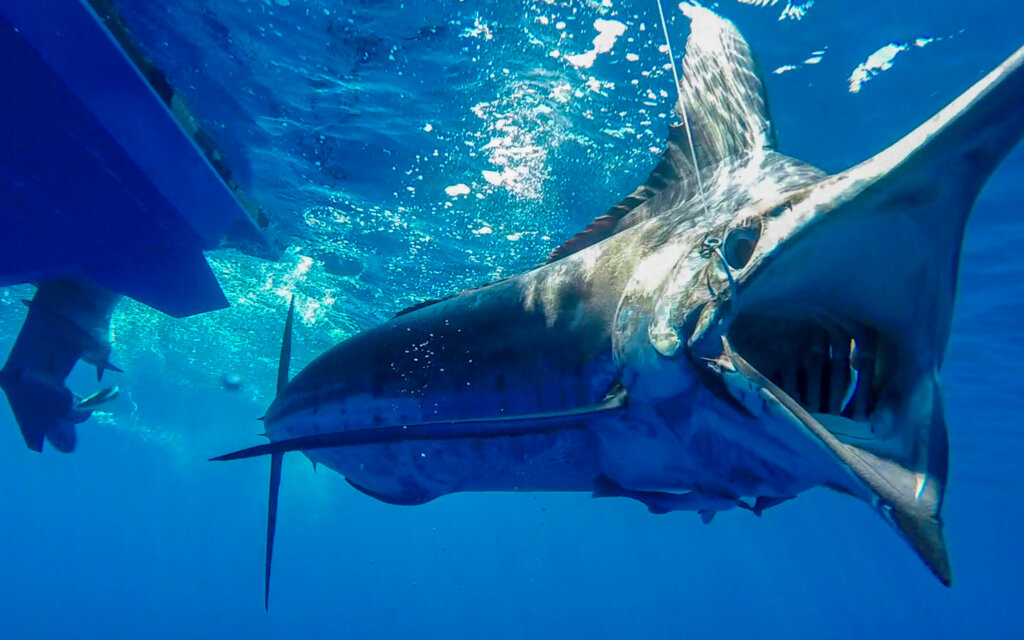 Zancudo boats showcase the latest in artificial baits including teaser tech by Black Bart and Squid Nation. When you head offshore for the day your group is accompanied by professional, English speaking captains who were born and raised in the area and are absolutely loaded with tips and tricks to get those billfish and tuna up to the surface and ready to eat.

To make this adventure even more exciting, you can upload your personal adrenaline filled playlist from your phone via Bluetooth to our Rockford Fosgate surround sound system and hunt fish with your favorite custom soundtrack in the background!

Offshore fishing in Costa Rica offers up a legendary cast of characters for adrenaline seeking anglers to pursue.
Offshore Costa Rica fish species
Blue Marlin
Black Marlin
Striped Marlin
Pacific Sailfish
Dorado
Wahoo
Yellowfin Tuna
A large percentage of those who visit Southern Costa Rica have Yellowfin Tuna on the brain – and Zancudo's state-of-the-art radar gets you into the 50-80 lb range yellowfin five out of seven days a week with the occasional 200+ lb cow in the mix. Tuna are one of the hardest fighters in the Pacific and will test your back and arms, so watch what you wish for.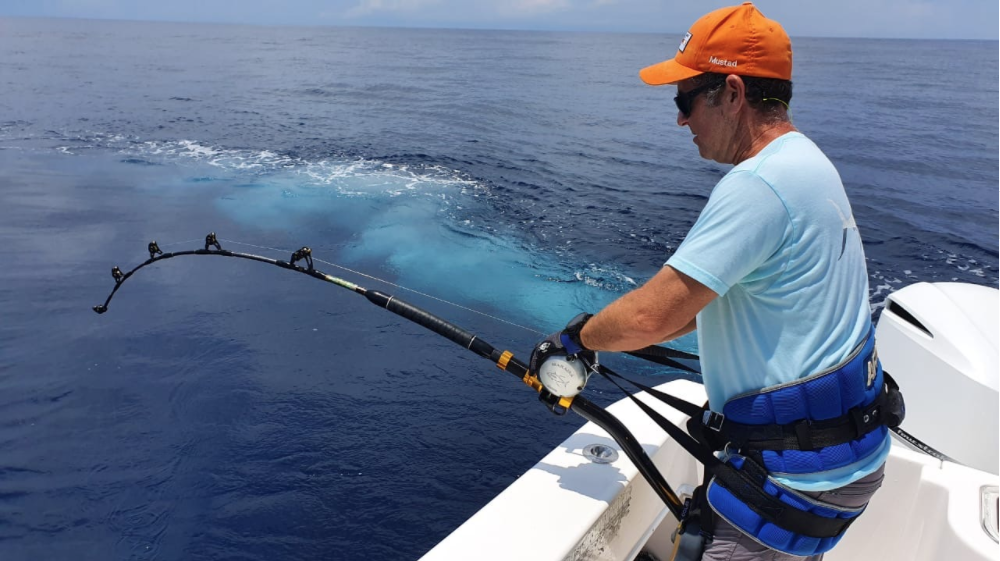 Yellwofin tuna  fights are famous for lasting hours as these monsters deep dive and will pull harder than just about anything you've ever hooked! They are notorious for tiring anglers out in the first round of about a 3 to 5 round fight – so don't burn your arms too quick…this is a marathon, not a sprint.
If you like fishing tuna on light tackle or poppers or are just seeking out the big boys, Zancudo Lodge captains are highly skilled and can help you fish tuna using a variety of techniques.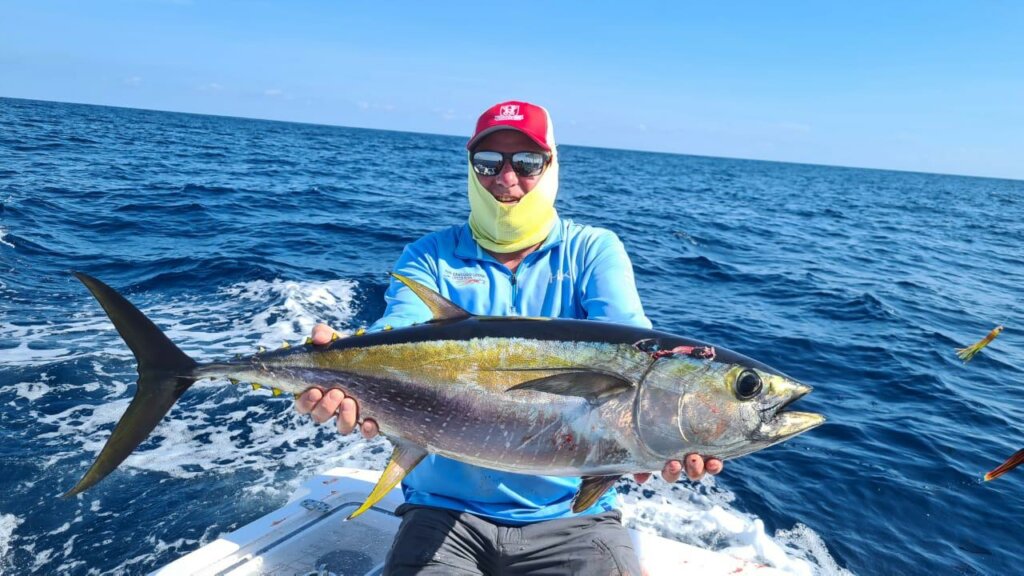 The Chefs here are masters in preparing your catch in a variety of creative ways and you'll most likely be talking about your "tuna experience" at the lodge for years to come.
The quality of boats, gear, tech and captains can make or break your Costa Rica offshore fishing trip. At The Zancudo Lodge, you get the best of the best in all of those categories. Although the lodge can't control which fish you'll encounter or how many, everything within their control such as boats, gear, accommodations and food while at the lodge is beyond anything you've experienced at other fishing lodges.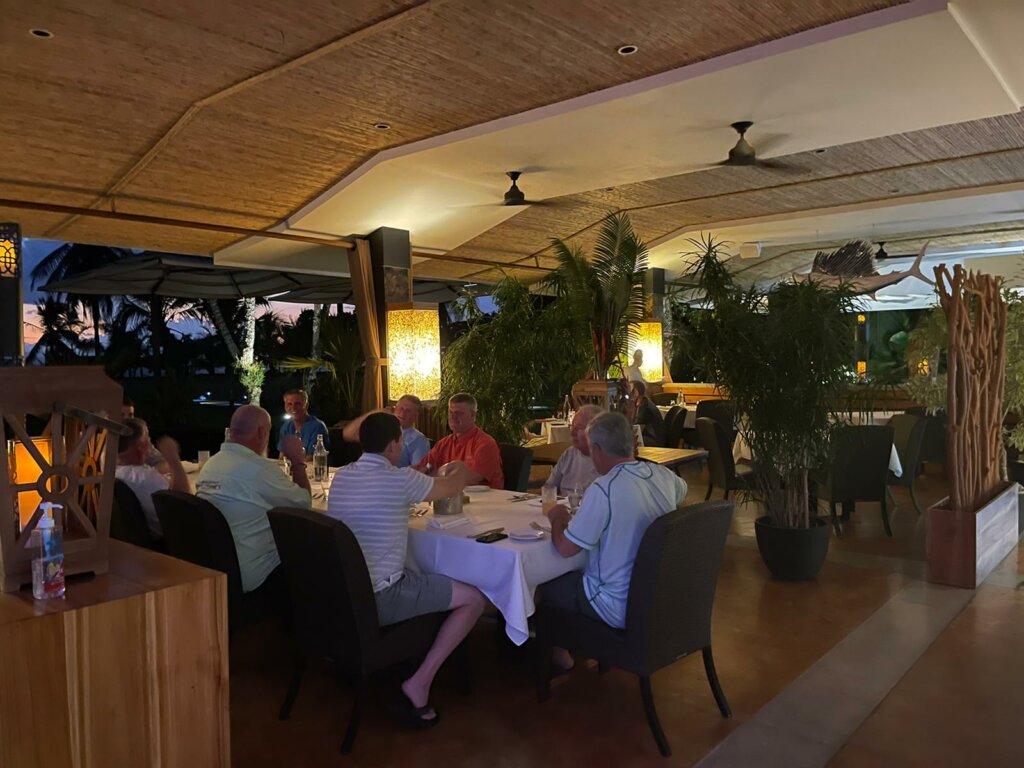 From the moment you arrive at the International Airport in Costa Rica The Zancudo Lodge will make sure your trip runs smoothly and your stay is first class so you can relax and focus on the fish.
The five-star like resort amenities are second to none and each year the menu is designed by world renowned Chef Cosmo Goss.  Chef Goss is also the official chef for Bubba Blade sport fishing knives – Read more about Chef GossFor more information about the best times of the year to pursue offshore fishing species in Costa Rica visit ZancudoLodge.com or contact us at info@zancudolodge.com