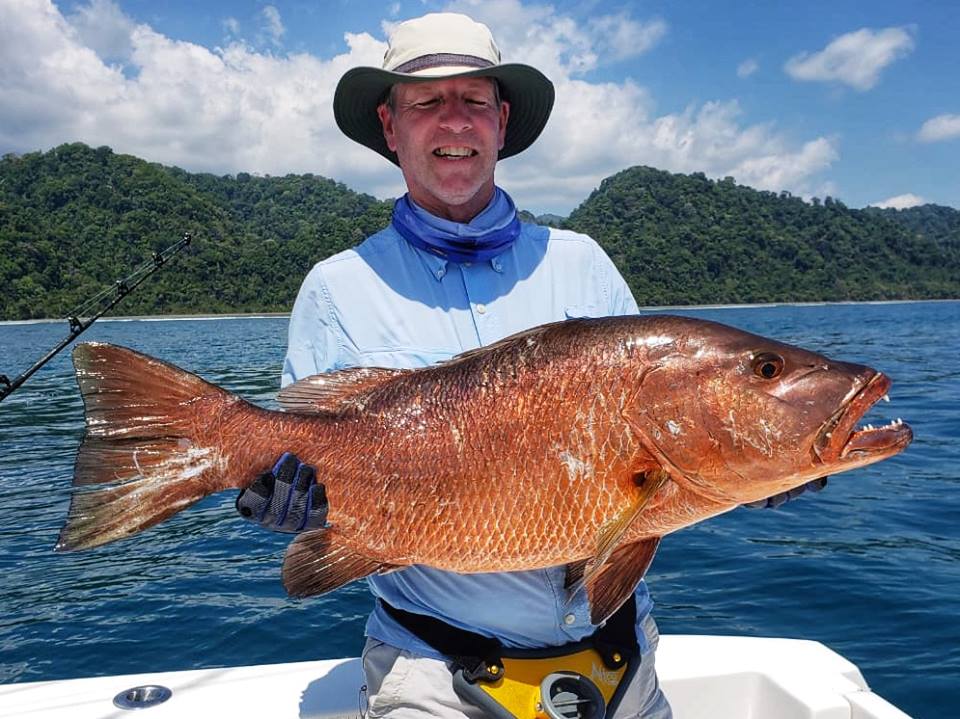 Inshore action heats up in February
Great inshore action this week out of Southern Costa Rica. From yesterday Inshore produced some very big Cuberas and Roosters. All Cubera snappers were released.
If you like inshore fishing it doesn't get much better than releasing multiple species including roosterfish, Cubera snapper, amberjack, bluefin trevalley and others in a single DAY! As they say, a picture is worth a thousand words so we'll stop here and show you some inshore photos from this past week at the lodge.