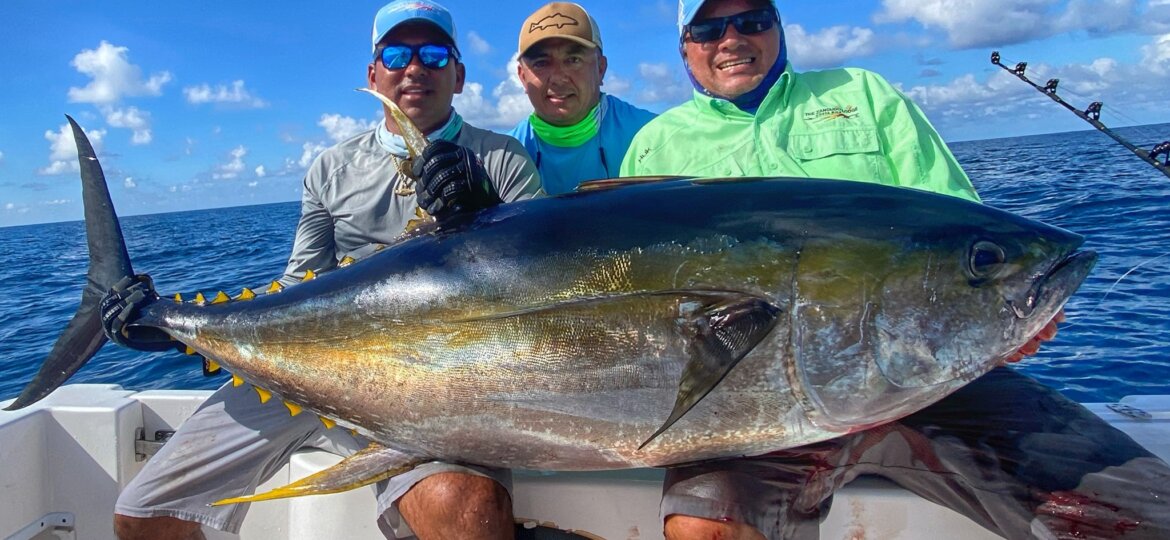 The Zancudo Lodge Holiday Fishing Report December 24th, 2020
Merry Christmas and Happy New Year from The Zancudo Lodge, Costa Rica!
A Routine Trip to Salvage a FAD Buoy Turns into the Fishing Trip of a Lifetime
Today, in one of the undeniably worst years ever, turned out to be one of the best fishing days of my life.
The mission today was to head towards Drake Bay to salvage a FAD buoy. After the job was accomplished, the captains and I decided to treat ourselves to some offshore fishing on the back side of Cano Island. The Simrad Yachting radar immediately picked up some birds 5 miles out and as we approached them, they were flying above a floating a FAD loaded with bait and a monster dorado.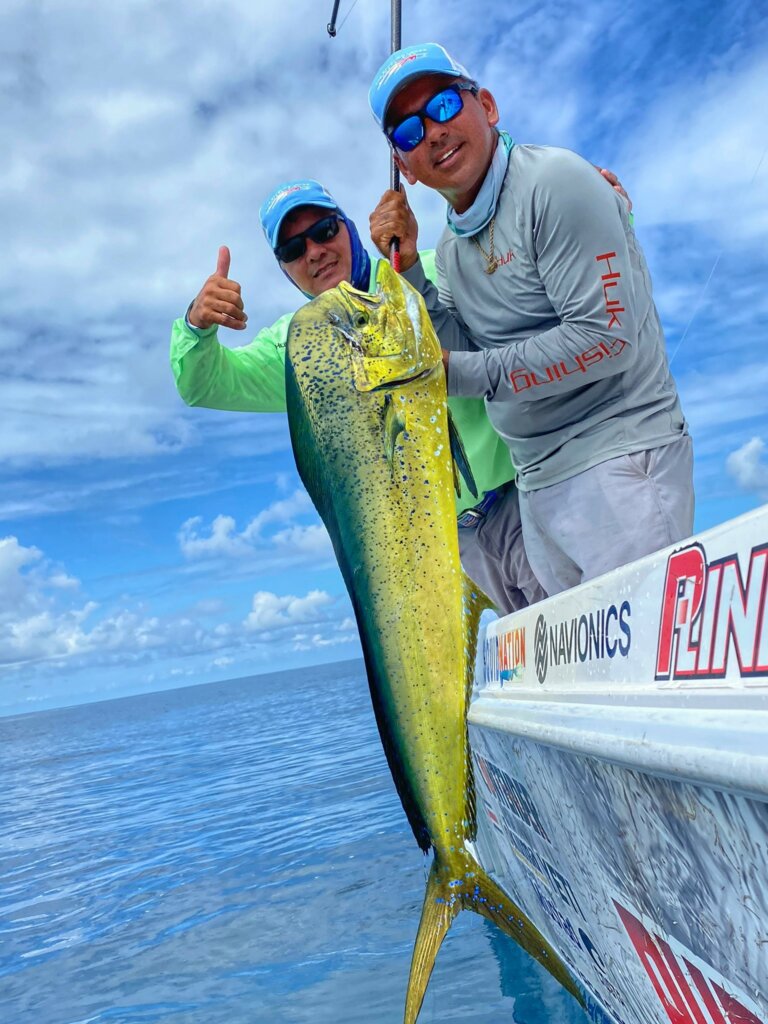 All hell broke loose at that point and it was every man for himself as we fought and gaffed our own fish. After an hour of this frenzy, we decided to hunt for tuna and again, the amazing Simrad Yachting open ray radar picked up a huge flock of birds with a massive school of tuna and porpoises feeding under them.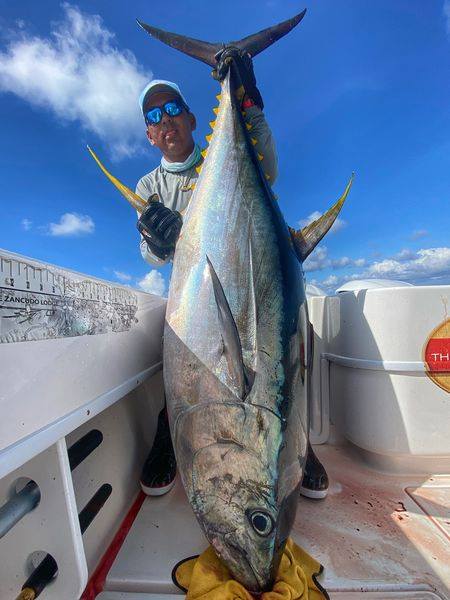 At one point, Captain Cholo threw a popper and a tuna came flying up smashing the popper. FISH ON! After 1.5 hours, he landed a jumbo 135# Yellowfin…..and for all of you who dream of catching that big tuna on a popper, trust me, it's not fun. This giant would not budge with 24lbs of drag so we had to rig a stand up harness in order to keep the pressure on the fish.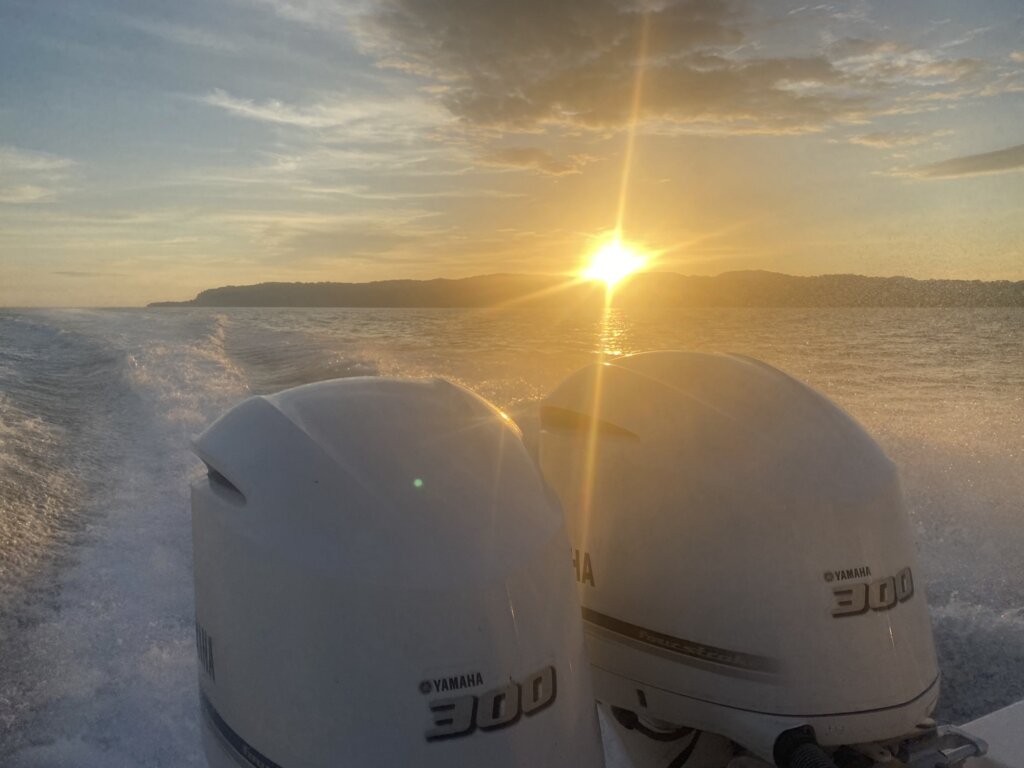 Our Contender Boats Inc. are rigged with Gemlux Fishing outriggers which are able to articulate not only back and forth but up and down. The technique is to raise them up high, pull our SquidNation squids just above the waterline which drives the tuna crazy.
On that note, wishing everyone a Happy Holiday and may you all enjoy the best fishing day of your life soon!