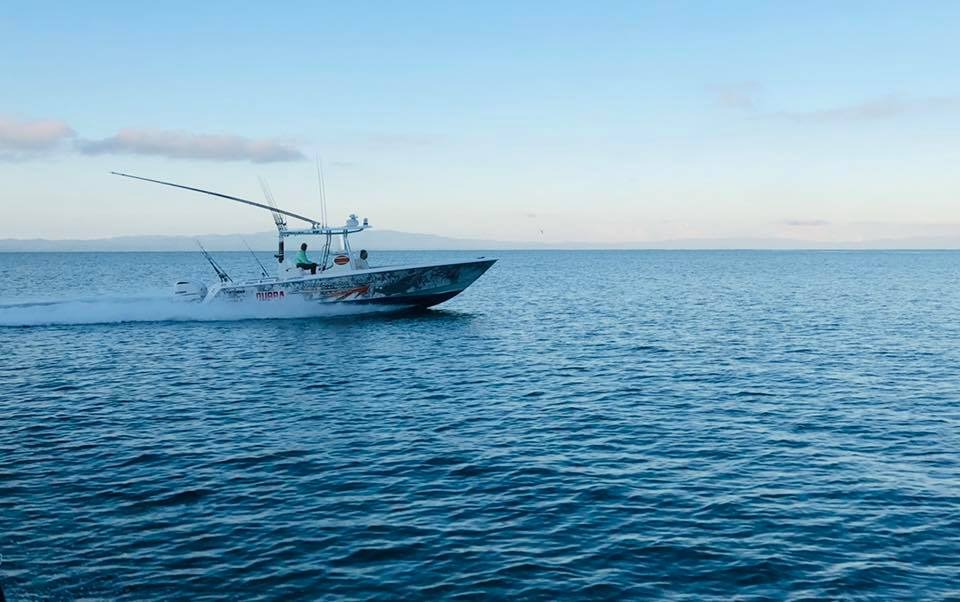 What a December Best Fishing in Costa Rica
Epic Fishing in December at The Zancudo Lodge, Costa Rica
GREGG: "Mr. Wachtel, how was your day today?"
MR. WACHTEL: "As we Americans would call it ……… IT WAS EPIC!!!!!"
That was November 16, 2018 and both he and Mr. Brady (this season's first guests), managed to raise 10 marlins, landed 3 monsters in addition to bringing home some good sized tunas just in time for Marina and Abi to whip up some very fresh and delectable sashimi, tuna steaks and poke.
Since that opening, we have had the very best fishing we have ever witnessed since purchasing this lodge 13 years ago. To date, we have landed over 90 BLUE MARLIN with the biggest being 500lb. The tuna bite has been incredible as well evidenced by our long time client and friend Dennis Dahle who landed a 245lb Yellowfin on December 4. The dorado are still thick and plentiful with a wide open bite on multiple days. It has been truly EPIC.
Upcoming events: The Whitewater Shootout in January 2019 is now sold out. Next on the calendar is the June 2019 event for the Zancudo Lodge Father Son Tournament. Team spots will be available for sale in January 2019. That's a great Christmas gift to your son or to your dad! 3 ultimate days of tournament fishing and bonding in beautiful Costa Rica! And if you just want to come fishing, give us a ring! Space is limited so call us for that Christmas gift to yourself or to someone special!
We would like to thank our captains for their amazing fishing finesse and to our talented Lodge team for such a successful season opening! THE BEST IS YET TO COME and we can't wait to see everyone!
Happy Holidays from our house to yours!