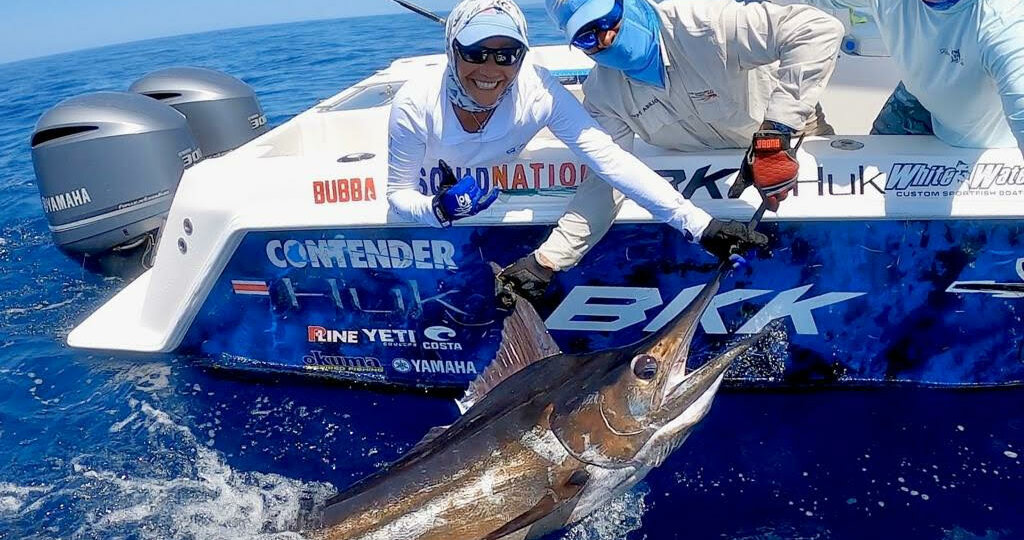 Zancudo Lodge Update April – March 2022
The Tides of March at The Zancudo Lodge, Costa Rica
Marlin, tuna and roosterfish make a strong showing in March
If variety is the spice of life, The Zancudo Lodge has been the place to be in Costa Rica for sport fishing this past March with some anglers boating over 4 species in a single day. Most anglers opt to warm-up inshore with roosterfish and Cubera snapper before taking a quick 40-minute ride offshore in search of tuna, dorado and billfish. Inshore action is good year-round, and this month was no exception. Casting for African pompano, bluefin trevally, roosters and over half a dozen kinds of snapper in this tropical wonderland will allow you to completely tune out the stress of everyday life for a while.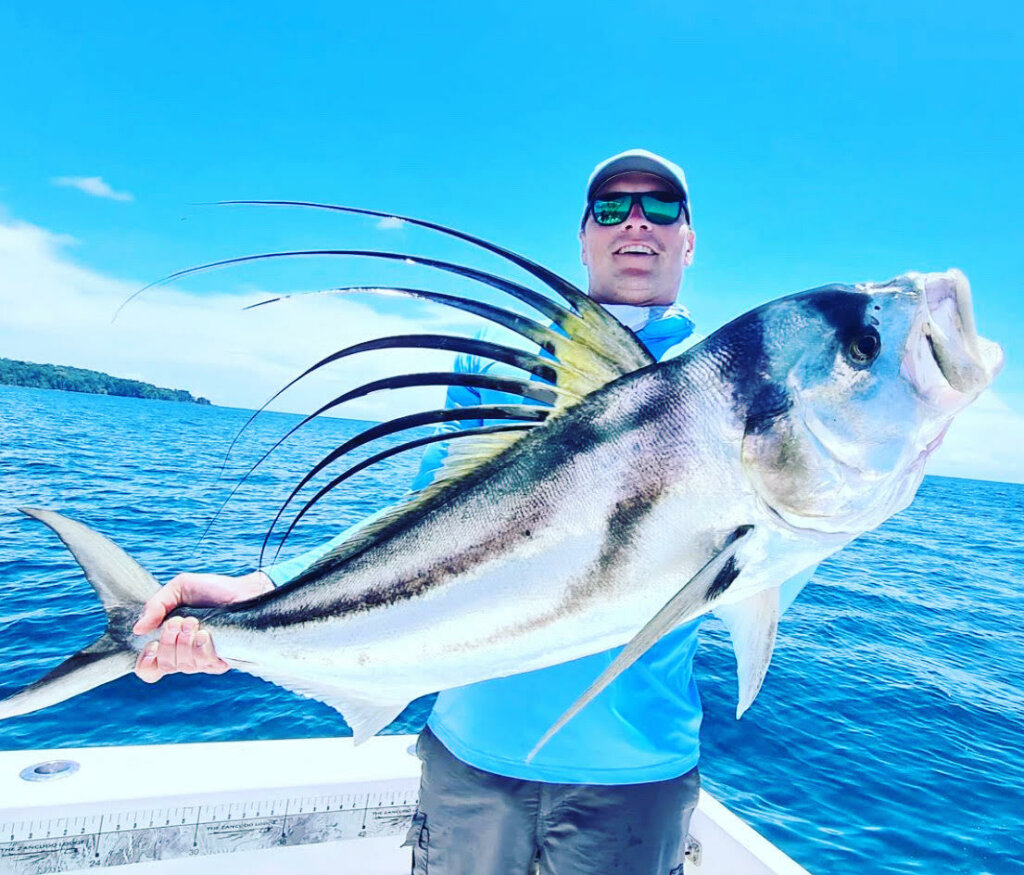 You don't know Jack!
No fish has a bigger attitude or something to prove more than the jack crevalle. His average looks and inability to jump or put on a show has given this fish an inferiority complex that has propelled him to the top of the inshore fighter list. Although considered the "ugly betty" of inshore fish this brooding fish will test your arms and back and make you think twice before casting in his direction again.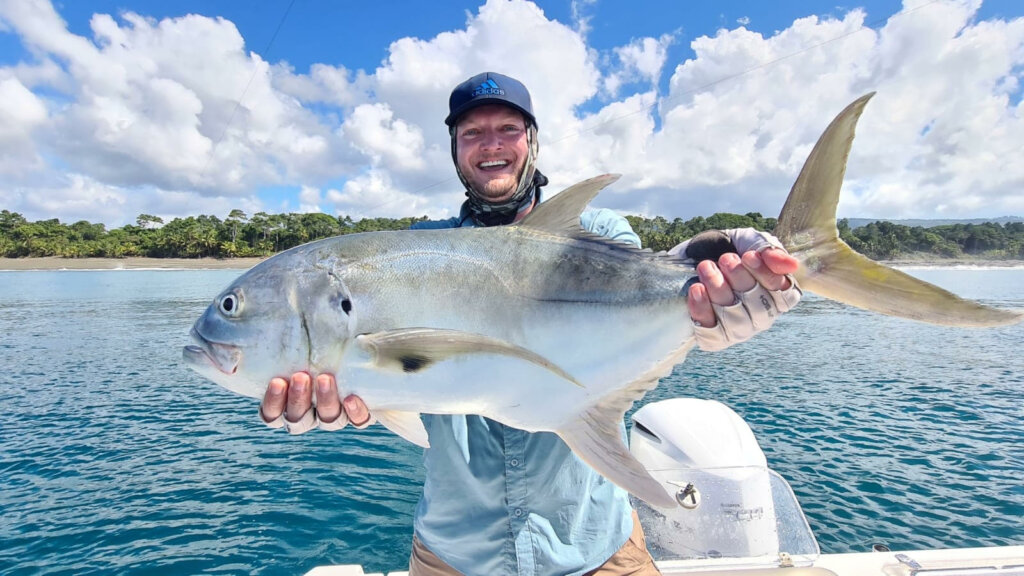 March of the Marlin
Offshore fishing has seen a better than usual showing for marlin this time of year with several blacks making an appearance with the blues, some tipping the scales at close to 500lbs. Blacks normally show up in larger numbers in the summer months, so this was a pleasant surprise.(Last month we also released a 500lb black marlin you can see that fishing report here.) The lady in the blue dress aka blue marlin has also had a good showing in March with individuals averaging 200-300lbs. Although March is usually one of the best months for sailfish, the bite has been hot and cold with more marlin in the mix than usual, but the the bite seems to be improving as we head into the final stretch of the season.

Watch what you "fish" for!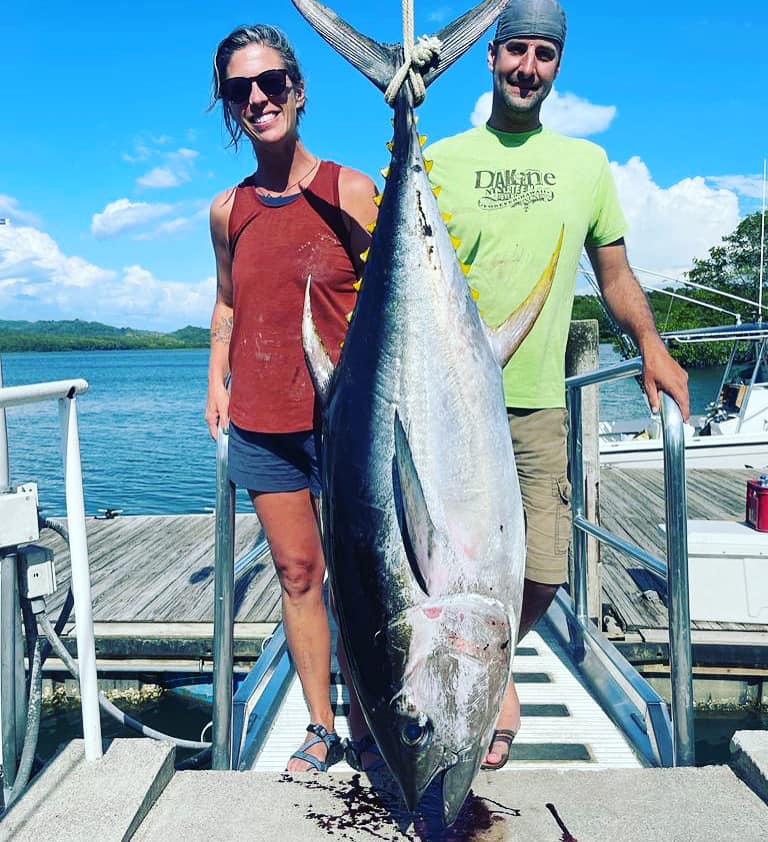 Our favorite pastime of chasing big tuna in our fast 32' Contenders with state-of-the art radar has been very good with #YFTs of 40-70lbs coming in daily and 100 to 160+ lbs weekly. If big yellowfin tuna is on your wish list, we're going to remind you to "Watch what you FISH for" because a battle with a big yellowfin can last over an hour and test your limits. Diving 60-80 feet several times before finally surrendering, these fights can go several rounds and you can burn your arms in a hurry – strap in and use your lower body and legs and pace yourself…this is a marathon you will never forget.  Are you up to the challenge?
Some of this month's yellowfin tuna fishing action

Enjoying a "Killer" view
Some orcas visited a group of anglers this past week and put on a great show with some mega belly flops. It seems that no matter when guests visit, there is always something surreal that happens. Whether it's a whale shark encounter, humpback whales and their calves, super pods of dolphins or giant mantas smacking the ocean's surface, this is one of mother nature's most amazing playgrounds and you are bound to see something unbelievable.

Tasting the Tropics
After an amazing day on the water, the beachside Gamefisher restaurant is ready with cold beer and daily snacks like mahi-mahi tacos, sliders, and other gourmet treats. Tell tales of the days action while enjoying sunset over Costa Rica's lush Golfo Dulce (Sweet Gulf) one of only 4 rainforest covered tropical fjord systems in the world. Guests can also choose from our beachside pool or evening firepit to sit back and take in the sunset while listening to the sounds of the jungle. If you have any strength left after a day of battling big fish, you can always take a stroll on the three miles of pristine beach in front to the lodge.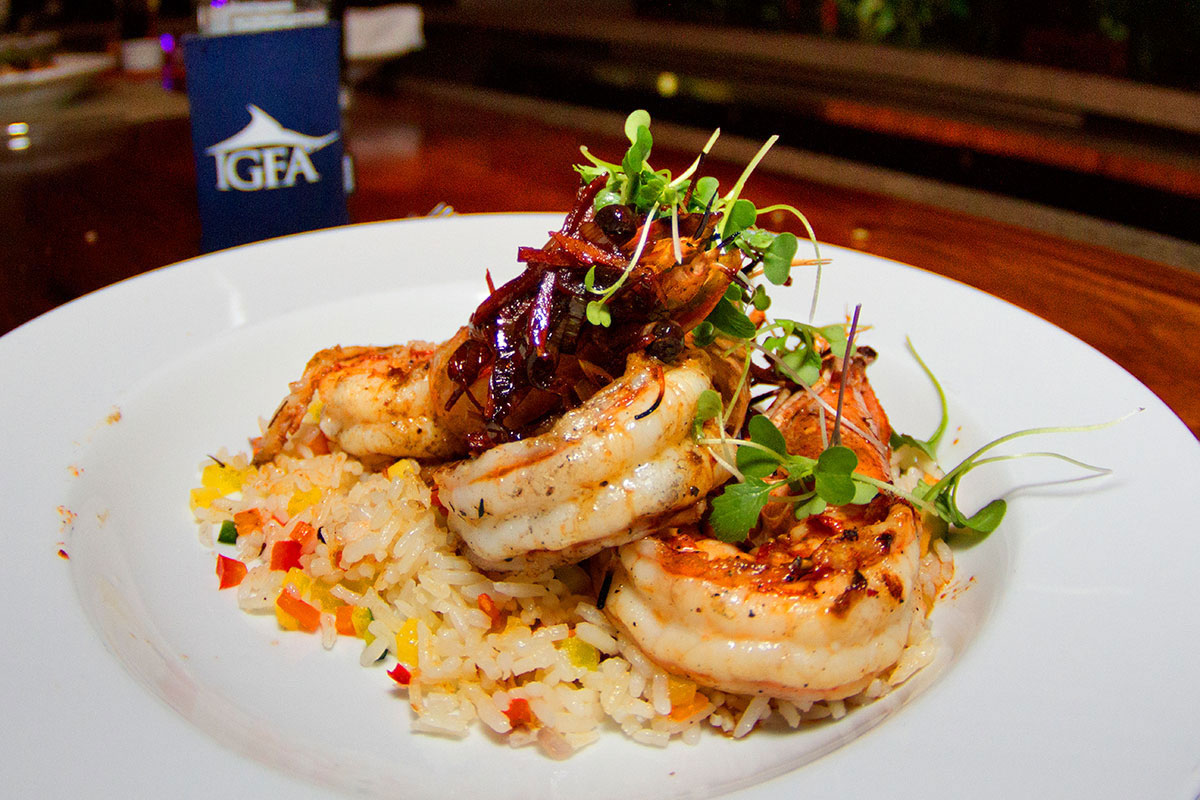 For dinner experience our gourmet restaurant featuring fresh catches straight from our dock and ingredients from  our on-site, organic fruit, vegetable and herb gardens. With a carefully planned menu featuring appetizer, organic salad, main course, and dessert– The Gamefisher restaurant will not disappoint even the most discerning foodies. As the last of the birds including scarlet macaws and toucans head home to their holes in hollowed out mega rainforest trees, another amazing day on the water in Southern Costa Rica awaits you tomorrow.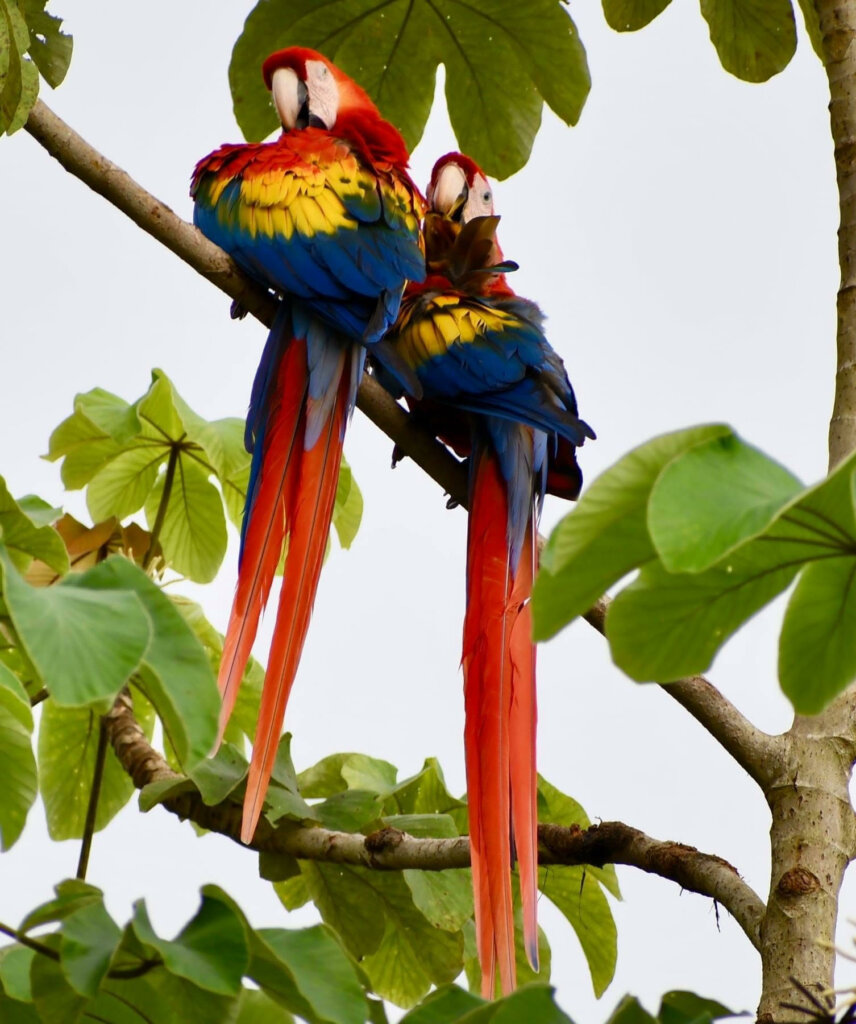 Learn more about The Zancudo Lodge, Costa Rica: Watch the Video
We still have some availability now through May and remember… Costa Rica is only 2.5 hours from Miami, Fort Lauderdale, and Houston!