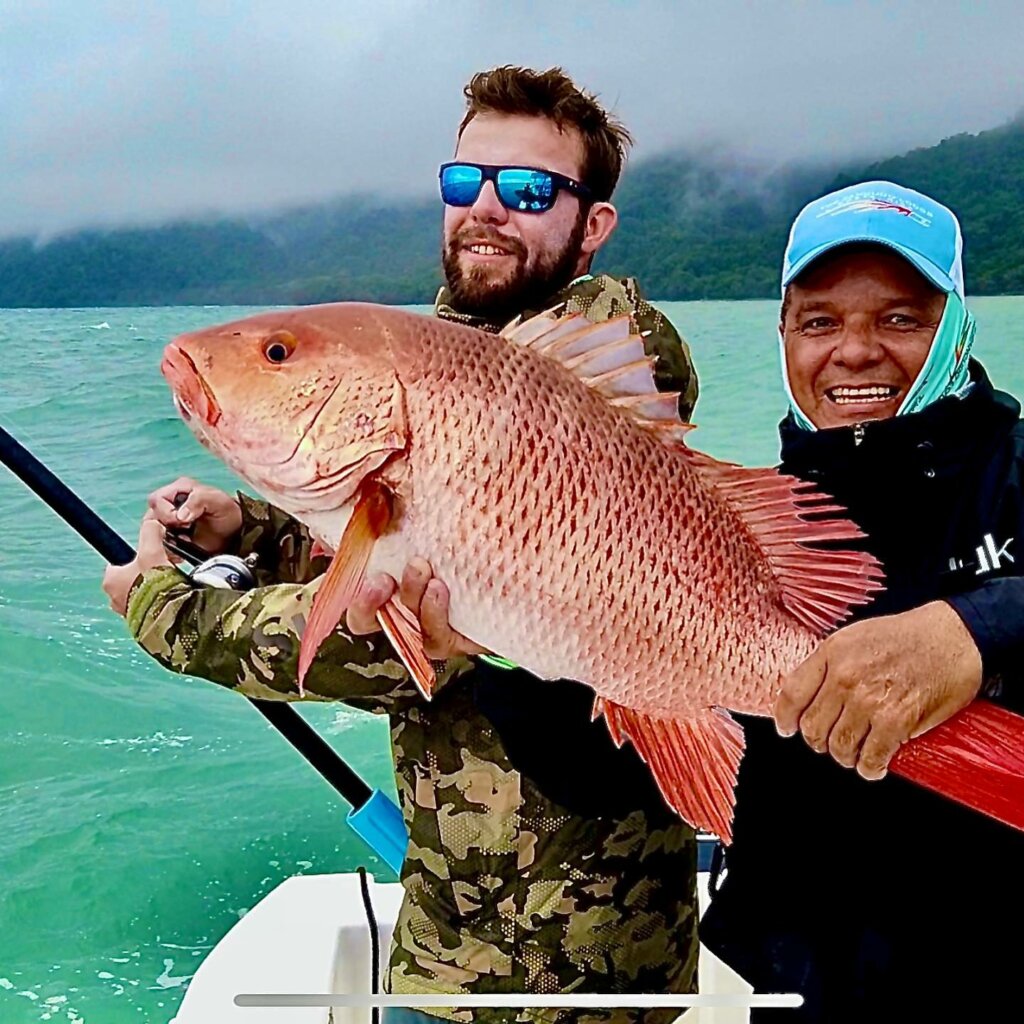 What Kind of Fish Species Can I Find at The Zancudo Lodge?
Pursuing inshore fish species at The Zancudo Lodge



Welcome to one of the world's most diverse inshore fisheries
Cruising out of The Zancudo Lodge in pursuit of inshore fish species is one of the most amazing experiences an angler can have in his or her lifetime. The private pier is located on the back side of the lodge and is situated on the entrance to the exotic Coto River (Rio Coto), a few minutes from the river mouth and is home to their fleet of high-end 32' Contender fishing boats. The mangrove laden riverbanks are teeming with crocodiles and caiman (a safe distance away from the pier). When heading out for a day of fishing the sunrise will literally make you stop and gasp a couple of times. A myriad of aquatic birds like spoonbills, white ibis and tetradactyl-like frigates circling overhead add to the primordial jungle ambience.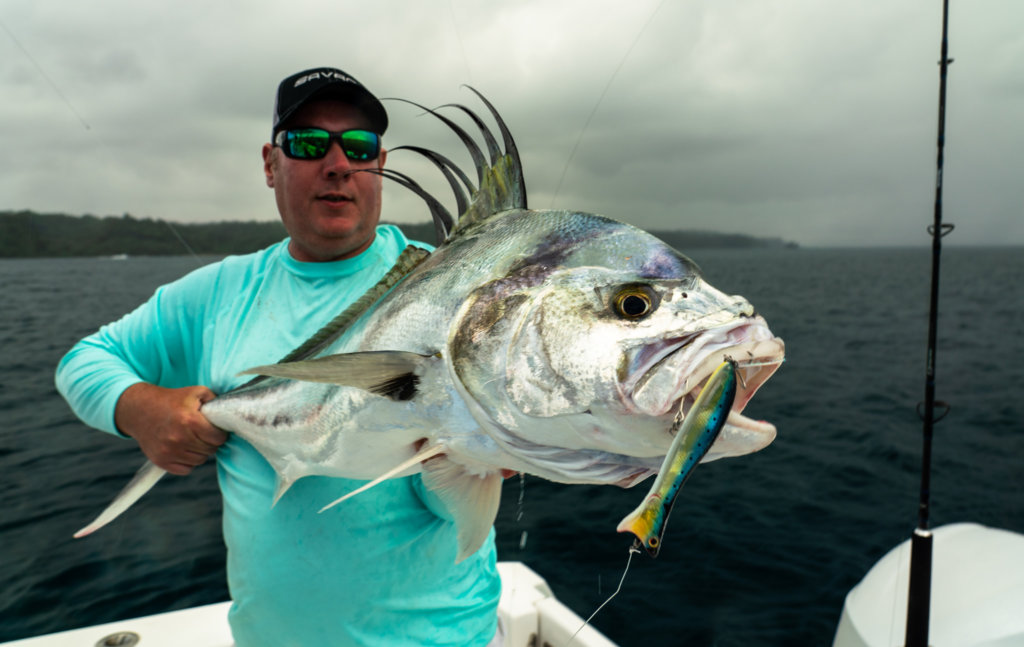 The front of The Zancudo Lodge overlooks three miles of secluded beachfront facing west with sweeping views of Costa Rica's rainforest covered Golfo Dulce, one of  only four natural tropical fjord systems in the world and home to the world's most biologically intense place on Earth, Corcovado National Park.  This region of Costa Rica is home to an astounding two and half percent of the worlds biodiversity. The Golfo Dulce is a biological wonder and is a protected marine area of responsible fishing and home to tons of natural occurring bait like sardines which in turn attract an immense variety of sought after inshore sport fishing species.  Several species of dolphins, false killer whales, pilot whales, whale sharks and humpbacks (seasonal), and the occasional transient killer whale can also be seen cruising the waters of the Golfo Dulce. The main attraction on the Golfo Dulce or "Sweet Gulf" for anglers is roosterfish and Cubera snapper.
There are many advantages to choosing to pursue inshore species during your time at The Zancudo Lodge. First off, its a quick trip and you'll literally be casting for your target fish minutes after leaving our private pier. Second, it's calm – if you're prone to sea sickness this is a great way to enjoy your passion for angling within site of the shore and out of the offshore swells. And finally – Costa Rica's inshore species such as roosterfish and Cubera snapper are available year-round! Where sailfish and marlin have seasons based on currents, winds and migrations, inshore fishing is literally waiting for you here in Costa Rica whenever you have the time to travel! Below we list all the species you can have a chance at releasing during your visit to the lodge.
Roosterfish average ten to fifteen pounds but during peak season when the lodge has several boats out, individuals to fifty plus pounds are common each week.  Anglers can expect to find an extraordinary variety of species including around 10 kinds of snapper with the legendary Cubera being the main target – African pompano, bluefin trevally, golden trevally, snook, corvina, jacks, and others can be targeted all year long.

An Overview of Inshore Fish Species at The Zancudo Lodge
Roosterfish
Cubera Snapper
Yellowtail Snapper
Rock Snapper
Colorado Snapper
Wax Snapper
Bluefin Trevally
Golden Trevally
African Pompano
Snook
Congrio
Jack Crevalle
Grouper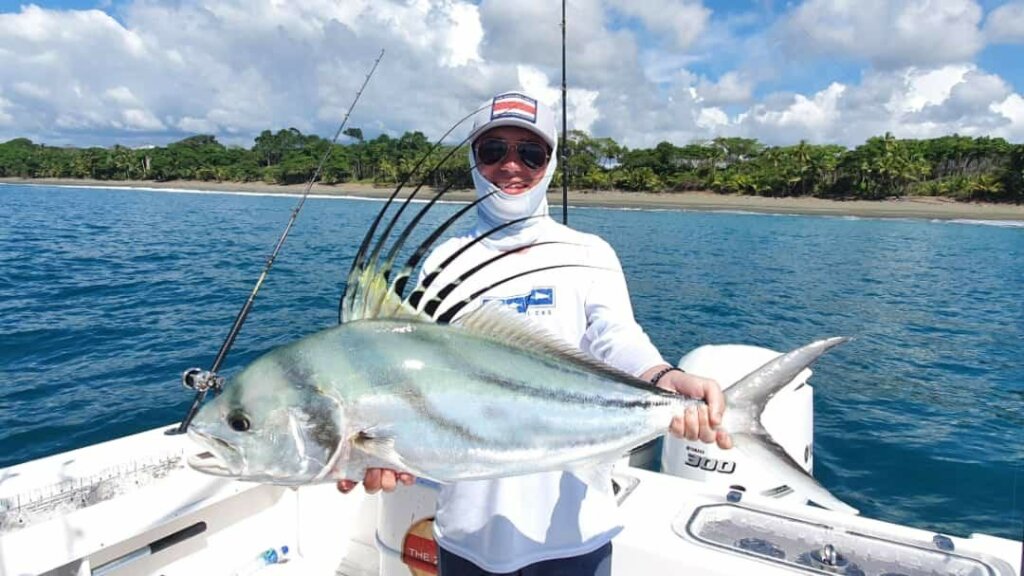 The Golfo Dulce located in front of the Zancudo lodge covers approximately 750 square kilometers and reaches depths of 900ft. The mountainous, rainforest covered slopes offer a visual feast for anglers while they enjoy a day of inshore fishing. Anglers will witness exotic birds like brilliantly colored macaws squawk and feast on the sea almonds of the Almendras that cover the volcanic coastlines. Over 10 kinds of snapper can be found in the cavernous structure of the rocky volcanic reefs that create the perfect environment for these toothy fighters to thrive. Cubera snapper here are known to explode on the gulf's surface and hit a top water popper if the angler is making a big enough splash. When it comes to shear power with a not to be missed aerial performance, the roosterfish is the inshore king. Since these legendary fighters can not be found in fishing hot-spots like Florida, there is something extra special about catching and releasing these trophies.
The Zancudo Lodge is a member of  the local fishing conservation group FECOP (Costa Rica Sport Fishing Federation) and recommends releasing most resident reef fish, especially larger individuals and or pregnant females – Take only what you need for the dinner table. Roosterfish is the only inshore species you must release according to Costa Rican law.Costa Rica also has a five fish per boat limit, laws like these have helped keep Costa Rica's inshore fisheries very healthy and trophy rich for visiting anglers.
Because The Zancudo Lodge is located right on the Golfo Dulce, anglers can begin casting for inshore fish species within half an hour of departing the lodge – and even enjoy both inshore and offshore species in a single day of fishing. When you combine the high-end fishing gear including Okuma rods and reels, Mustad Hooks, Savage Gear and Squid Nation artificials with the knowledgeable captains and top of the line 32′ Contender Boats, The Zancudo Lodge puts anglers in the perfect position for taking on the monster fish of one of the world's top inshore fisheries.  Here is a video highlighting inshore fishing in Costa Rica at The Zancudo Lodge.