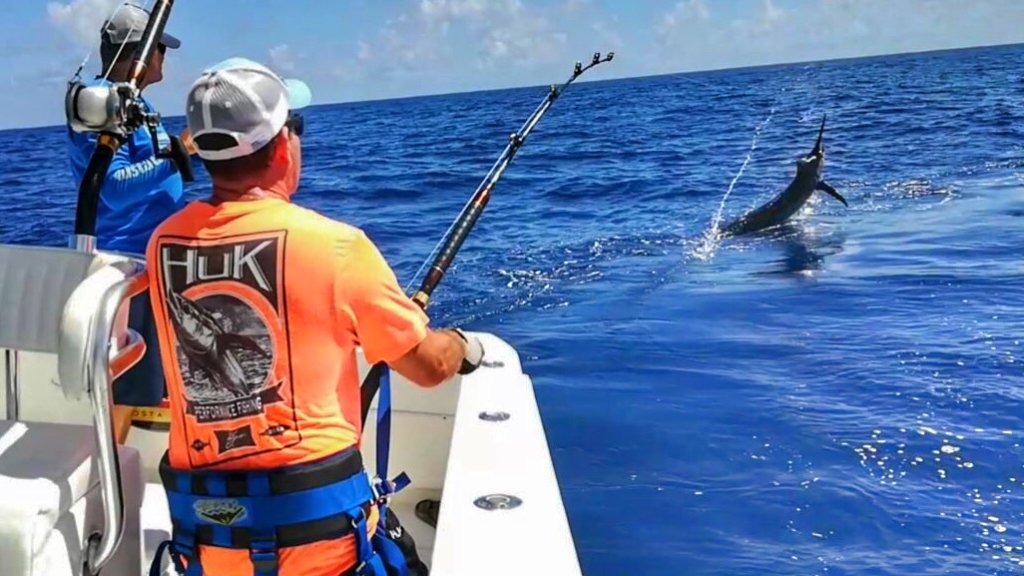 ZANCUDO LODGE – SEPTEMBER NEWS
The September switch has got fishing firing on all fronts at Zancudo Lodge.
We've been busy battling tuna, sailfish and roosters while working on new upgrades for the lodge moving into the fall months.
Fishing Report – As you may have heard, yellowfin tuna fishing is lights out at the lodge with catches of 45 to 75-pound fish on average, reaching upwards of 115 pounds. There's no doubt the new laws enacted to keep purse seiners outside the 60 mile boundary has had a direct and bountiful impact on tuna fishing. Those protective regulations have now driven the offshore purse seining fleet down from 50 boats to 6 boats. We expect the tuna fishing to be charging hard into October.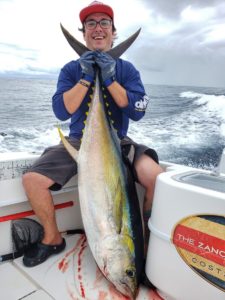 On the Calendar – Zancudo presents the HUK 10th Annual Triple Crown sportfish tournament in October. The lodge's 5 Contender boats and 10 other vessels compete in a round robin format, competing to win the Billfish category with marlin and sailfish; inshore category for snapper and roosterfish; and offshore sector with tuna and dorado. Competition is fierce and bragging rights are coveted! Keep an eye on the action here:
New Happenings  
GOING GREEN – Zancudo Lodge prides itself on leaving the least carbon footprint as possible. Now, we're going even more green by eliminating electric hot water heaters and installing two separate heating systems consisting of a 45KW, 4 solar panel system to continually heat up 300 gallons of fresh water, supply half the lodge's electrical needs, as well as to back up the lodge during any power outages. In addition, our state of the art Ice Making plant utilizes a reverse osmosis system to create over 5,000 pounds of fresh chilled ice a day, so you can rest assured your fish will stay fresh and beverages ice cold.
YETI LOVE – Anglers on board our vessels will enjoy their own Yeti bottles on deck with 4 different colored bottles to keep tabs on your own refreshing drink so you are always hydrated and ready to reel when out fishing. Yeti bottles are always topped off with freshly made ice from our new Ice Machine providing the ultimate cool beverage.
CHILL GRILLS – When it's time to kick back after a day offshore and cook up the day's bounty, Zancudo has now installed Trager Grill systems on the grounds to fire up the flames and slap on fresh tuna and snapper steaks. The Trager grills will be smoking chicken and tuna throughout the day so you'll be sure to have fresh sandwiches in those succulent lunch boxes on the boat.
There's no better time than now to come visit Zancudo. We hope to see you soon!