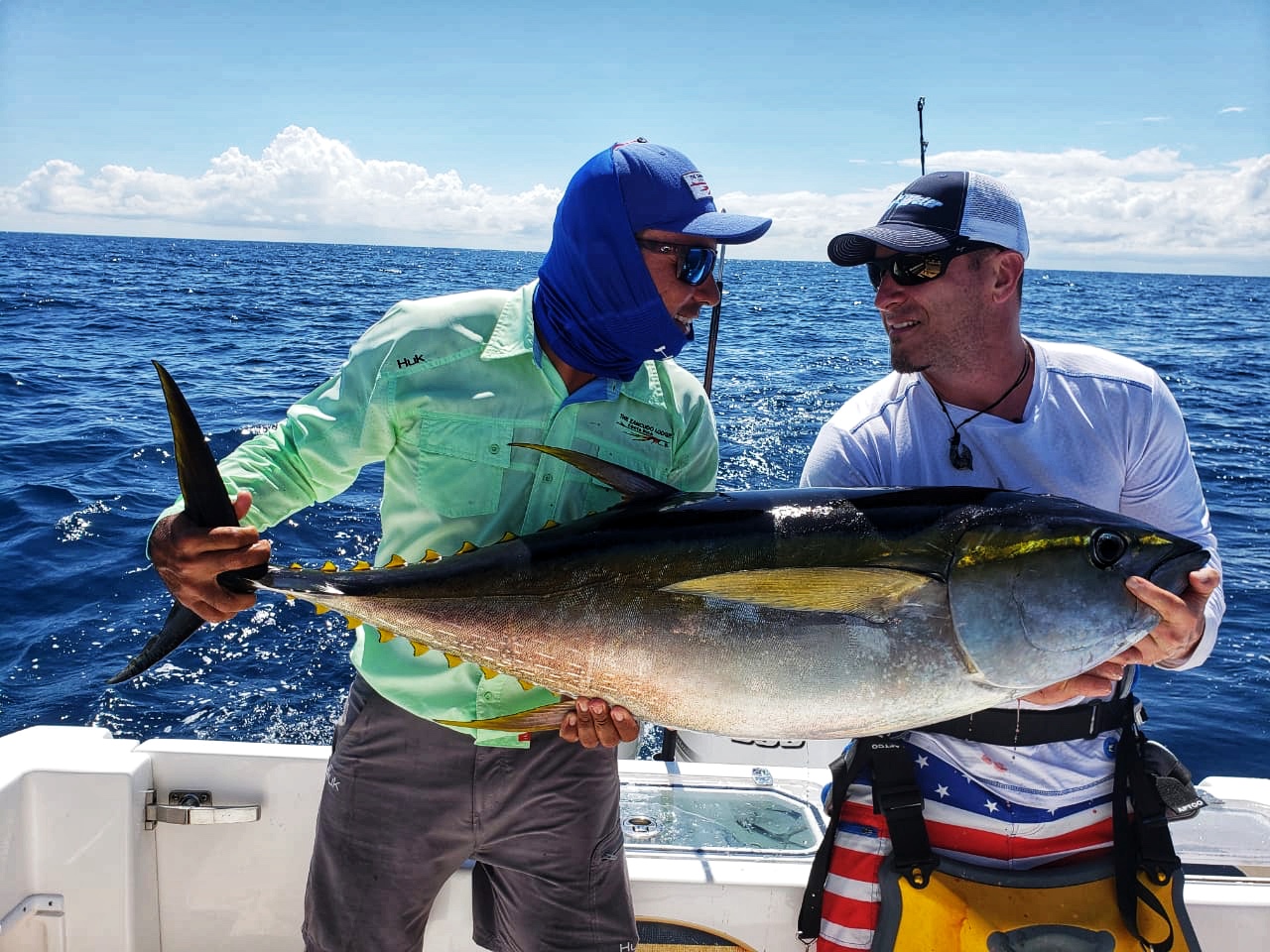 Fishing in Costa Rica set to get EVEN better as government approves new commercial fishing reform bill
The fishing Is about to get EVEN better!
Costa Rica government passes tuna reform bill pushing commercial fishing boats 80 miles offshore
If you're thinking of planning a fishing trip to Costa Rica this year we have some great news to share. The Costa Rican government has finally passed a bill (Thursday, August 11) banning commercial purse seine fishing boats from coming within 80 miles of Costa Rica's Pacific Coast!  In the past these boats were going up and down the Pacific coast and wreaking havoc on the yellowfin tuna populations as well as killing tons of marlin and other catch and release trophy species as bycatch.
Between the years of 2000 and 2012 it was notoriously difficult to catch good size tuna in Costa Rica with most catches falling in the "football sized" category. Compared to the good sailfish numbers, marlin catches were also way down. After a series of studies were conducted by the Costa Rica Sport Fishing Federation (FECOP), it seemed obvious that the reason for this was the unchecked pillaging of the coasts by commercial purse seine tuna fishing boats. These fishing boats (several illegal) were from other countries and not only harvesting all the tuna before anglers could get to them, but in the process they were killing literally tons of marlin and other important species as incidental bycatch.
Tuna Decree is Passed
Fast forward to the year 2013 as FECOP (the sport fishing lobby to the Costa Rican government), presented the government and then president Laura Chinchilla with their studies. The studies showed how commercial fishing boats from other countries were not only robbing Costa Rica of its tuna wealth, but killing important species that fuel Costa Rica's sport fishing tourism in the process. When the government realized the potential negative impact this could have on their tourism economy they decided to act.
President Chinchilla in 2014 passed an executive tuna decree pushing the commercial fishing fleet to 45 miles offshore. Within a short period of time the tuna and marlin fishing really started to pick up for anglers visiting Costa Rica from around the world. Although the ban was successful, this was a decree, and not a law, meaning future administrations could change this without a lengthy legal process. FECOP continued to push for the decree not only being made into law, but also increasing the distance from the coast from 45 to 100 miles.
The Tuna Reform Becomes Law
As of last Thursday, August 11 2022,  Costa Rica's government voted unanimously 52-0 to not only make the decree law, but to push the distance from 45 to 80 miles offshore! This is great news for the sport fishing community in Costa Rica and visiting anglers as the fishing in 2022 and beyond is set to be even better than before.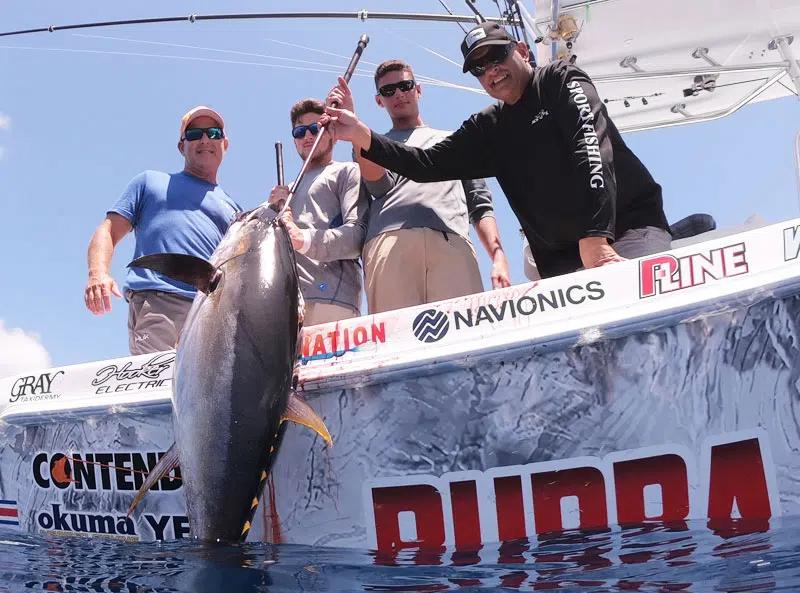 The Zancudo Lodge supports billfish conservation and catch and release fishing for billfish as well as the use of circle hooks to reduce impact on the fish. We hope to see you enjoying a sport fishing vacation at The Zancudo Lodge soon. Space is limited for 2022 and 2023 so we recommend booking your trip as soon as possible.
You may also like: