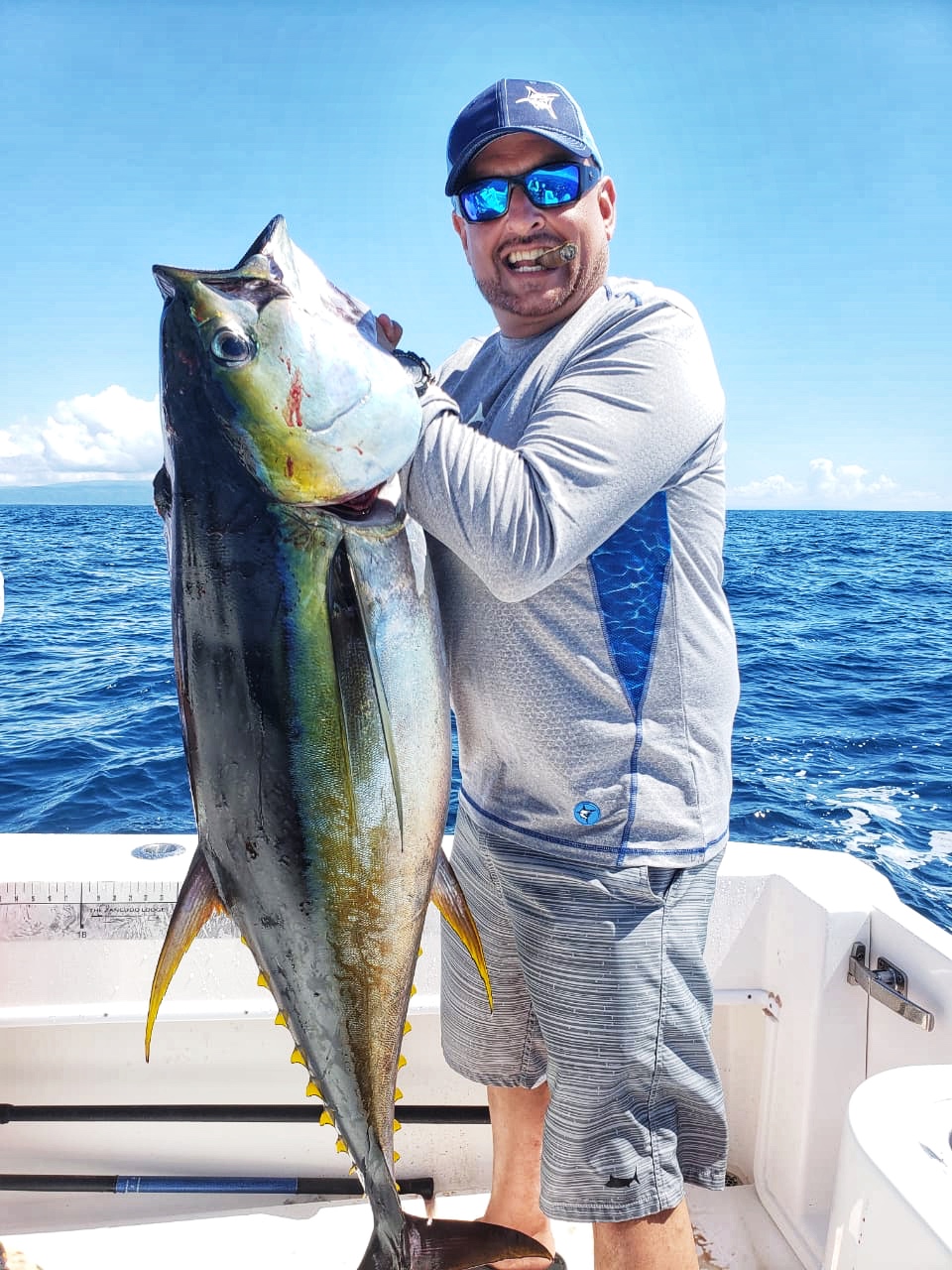 Would you like some Sashimi with Your Stogie?
Bringing home the sashimi and celebratingwith a nice cigar
Imagine yourself offshore fishing for tuna on a 32′ Contender ST in Southern Costa Rica. The birds were picked up on the SIMRAD High Definition Radar about 3 miles ago and now in the distance you have a visual on a super pod of spinner dolphins engaging in high flying acrobatics. The birds are dive bombing, the skies are sunny with only a few clouds, just enough to take the sting of the sharp rays of the sun. And then you see it. A huge yellowfin tuna hitting a baitfish on the top water. Exploding from the surface with the sheer force that only a large predator can exert. Soon the topwater comes alive with tuna breaking the surface like popcorn on high heat. The boat is equipped with two rods outfitted with big poppers. When the tuna are this close to the surface, they will hit almost anything. Scenes like this are what brings anglers to Costa Rica's South Pacific Coast in droves. When the planets are in alignment and the tuna bite is wide open like this….few experiences on the water caxn compare. If you are interested in the tuna hunting experience of a lifetime and would like to enjoy your own sashimi, contact us for reservations.