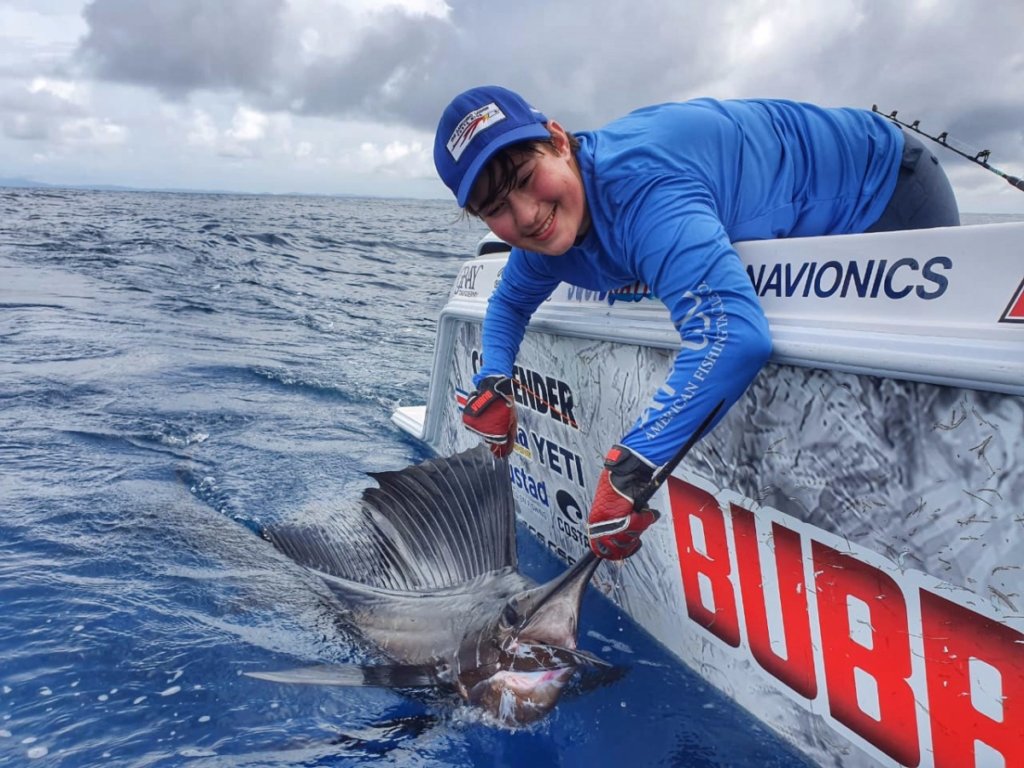 Costa Rica Sportfishing Update – January 2020 Off to Hot Start
January Sportfishing Report out of southern Costa Rica
The Zancudo Lodge is ringing in 2020 on a phenomenal note with incredible sportfishing action here in the southern zone of Costa Rica.
The fishing gods were on the watch with our returning guests! Richard and Chris Katsma on their second day of fishing landed a giant 264lb yellowfin tuna with Captain Javier. Just two days later, Mitch Levine and 16 year old daughter Izzy fought a tuna for over 3 hours and returned to our dock with Captain Cholo at 7pm — a monster weighing in at 295LB. Jessie and Rachel Fortes fished again with Captain Tito this season and hooked and landed a double header Blue Marlin. They ended their day going 3-3 on Blue Marlin on the Seamount. One of the Lodge favorites, Seth Frankal (returning for his 18th season) came again with his fishing partner/son Zach and good friends Tommy and Bruce and had great inshore fishing with large roosters in addition to giant Cuberas in the 50lb range. So great to see everyone and best of all, lots of action and memories made in just the first 4 days of January 2020.
All of us at the Zancudo Lodge wish all of you a new year filled with happiness, perfect health, and a bucket list of FUN!