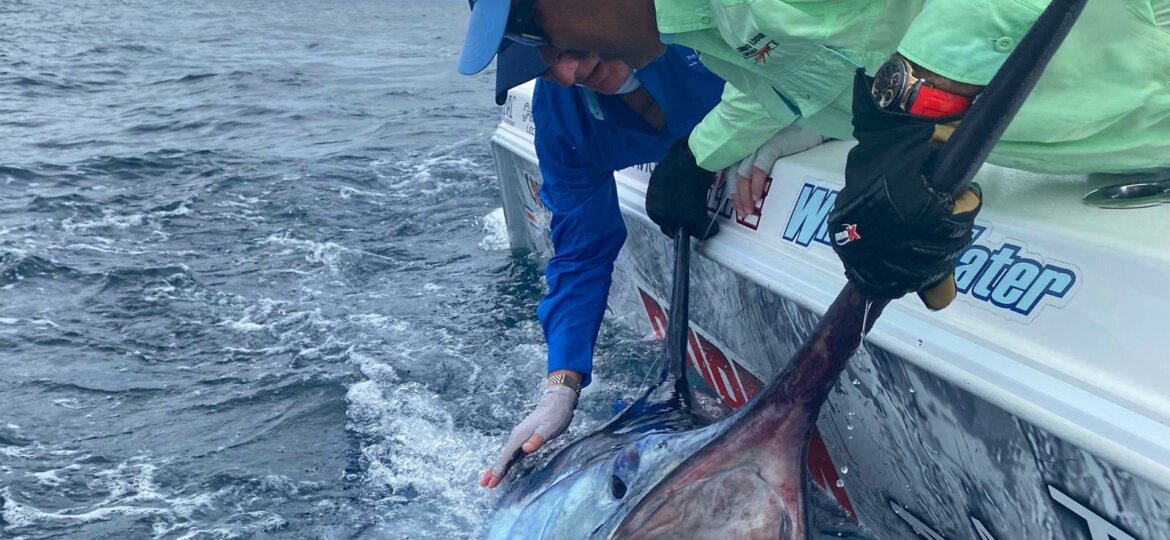 December 3, 2021 Report
Reeling in the New Year along with some BIG Tuna, Dorado and LOTS of Marlin
The fishing was on fire in December with marlin, sailfish, dorado and some massive tuna
The opening weeks at The Zancudo Lodge, Costa Rica were on fire as anglers were met with a full on buffet of offshore monsters including a very BIG tuna.  The winds from the North have cleared the rain and paved the way for the fertile blue offshore waters that billfish and other species love.
December in Southern Costa Rica is always a great month to fish these waters because the abundance of dorado brings in the hungry marlin and anglers find themselves in the perfect storm of marlin, dorado, tuna and sailfish. As me move forward into the season the sailfish bite gets better and better with marlin thinning out but still very much in the mix.

Opening Day
On opening day our first guests of the season experienced a double marlin hookup with sailfish and dorado. Day two saw our first big tuna of the season weighing in at 132lbs and the plates were overflowing with sashimi once again. On the third day Team Contender brought home a big cow tipping the scales at 262lbs. Fishing tuna is not for the faint of heart, but if that's your passion our 32' Contenders with dual Yamaha 300's and state-of-the-art radar can find them up to five miles out.

The Marlin Bite Did Not Let Up

By the end of the first week guests had released 19 blue marlin and loads of tuna and dorado. Another highlight was this big bull dorado caught on opening week. The tuna bite remains red hot and shows no signs of cooling down. Individuals in the 60-100lb range are coming to the docks daily with the big boys making an appearance a couple of times a week.
Raging Bull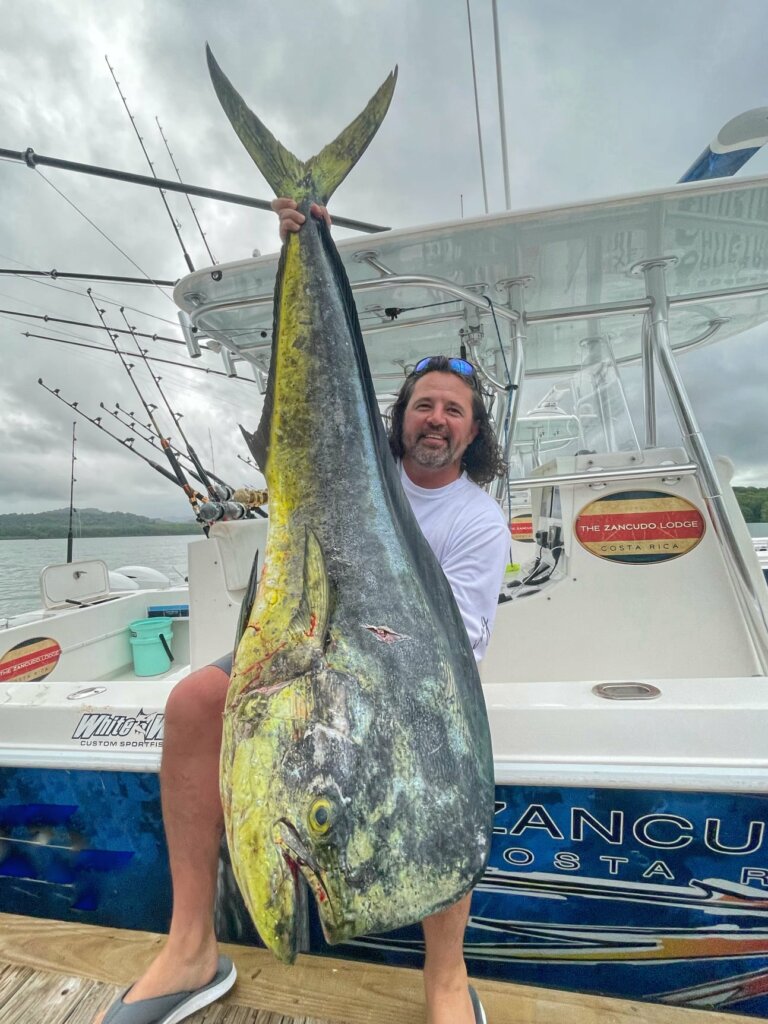 The Annual Triple Crown Tournament
All this great offshore action came just in time for our Annual Triple Crown Fishing Tournament. Anglers come from all over the USA to compete in inshore, offshore and gamefish categories. This year we saw some amazing marlin and tuna action as well as some nice sized roosterfish inshore. Jeff Ingram and Brent Mournahan took home the coveted trophy this year along with the bragging rights as the 11th annual tournament winners. Visit our website if you are interested in signing up for next year's tournament.
The Catch of a Lifetime
The perfect catch doesn't always come in the form of a fish as we learned when we hosted a beautiful wedding on our beachfront for a couple who loves fishing. As far as destination
weddings go, if you're both anglers, this is a great place to tie the best knot of your life. Here is a video and some photos of the extravaganza!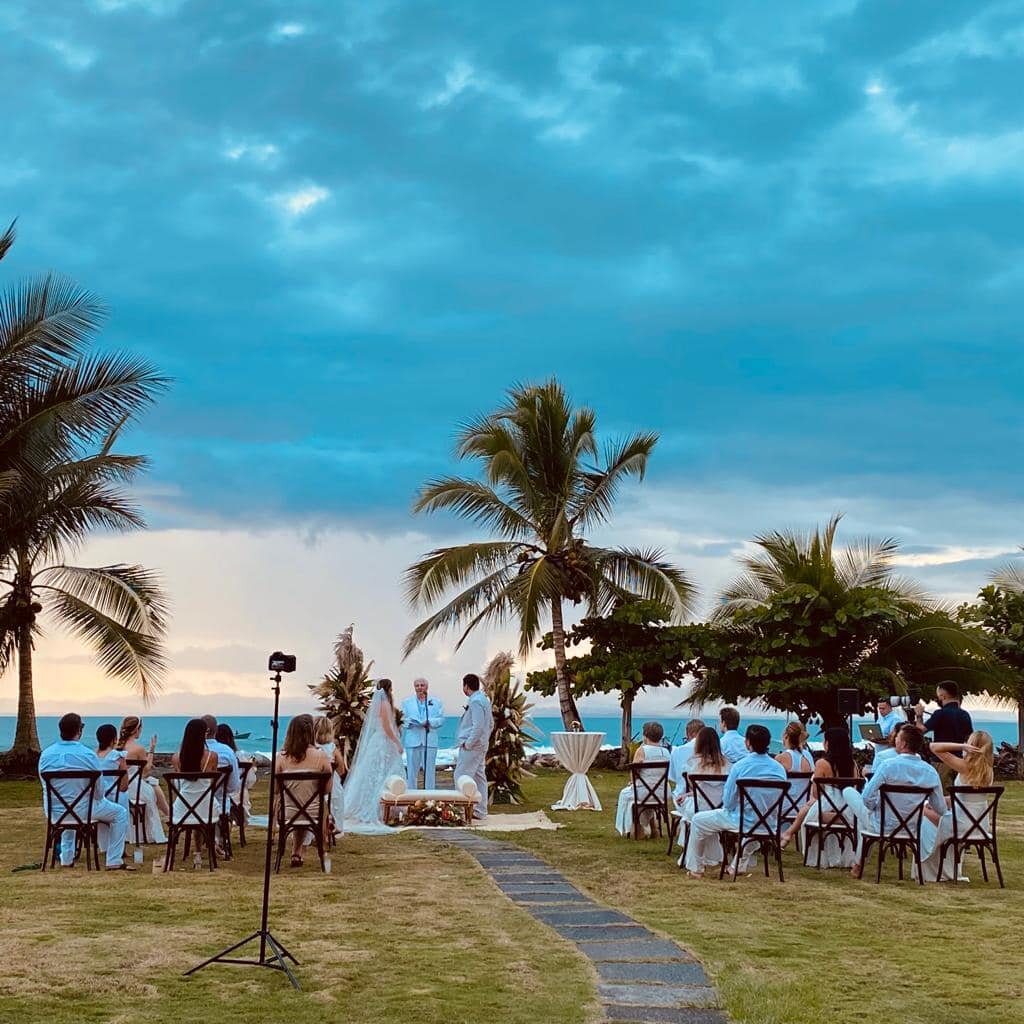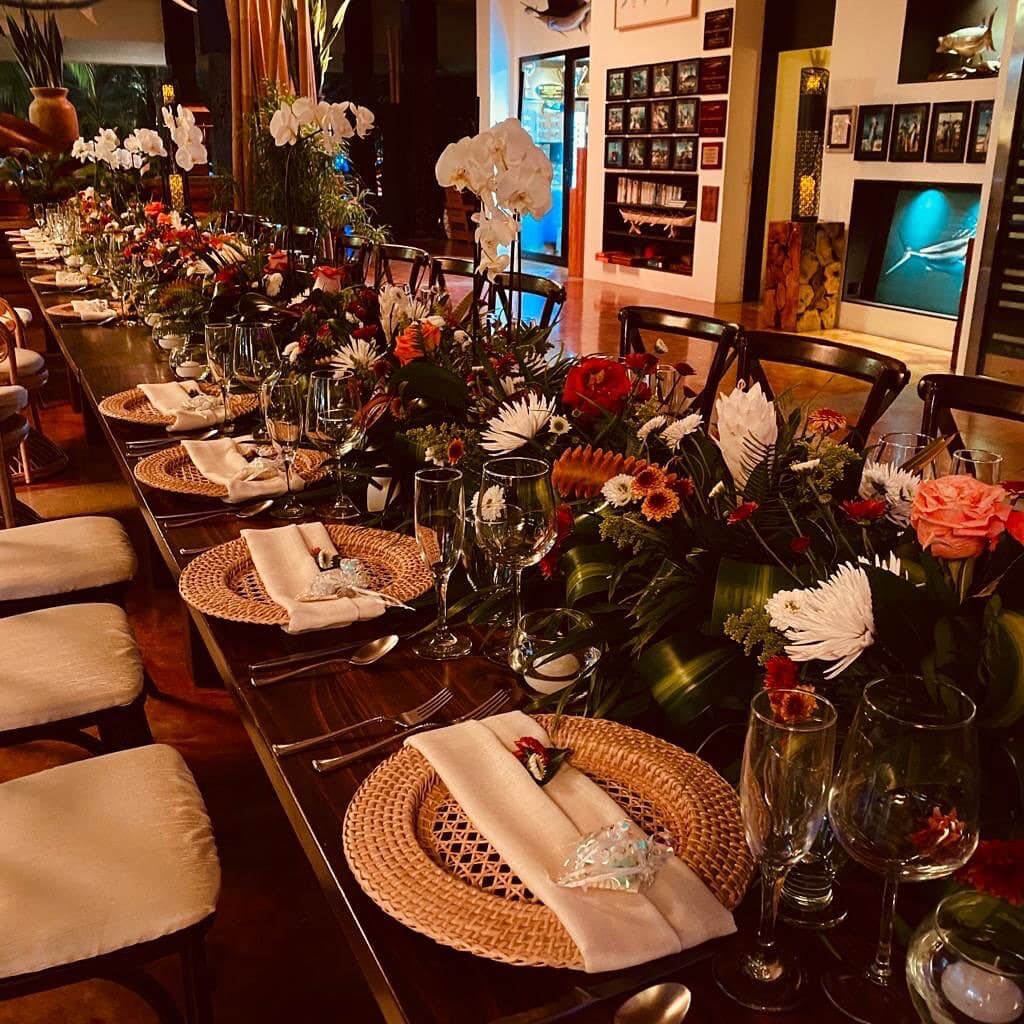 January Forecast
As we enter January we usually see sailfish numbers increase as we enter peak season (Jan-April). Our inshore fishing for roosterfish, Cubera snapper and a multitude of other species is almost always active, and this is a great way to start your day before heading offshore for tuna, dorado and billfish. As of writing this report, the marlin bite remains strong with guests finding them several times a week.
Remember, if you decide to join us this summer, the inshore bite is stellar year-round and we get black and striped marlin joining the party.
Along with the amazing fishing, we're constantly upgrading our facilities! We have added a new firepit to our outdoor seating area providing a great place to tell tales of the day's action while devouring some delicious s'mores and margaritas. We're also about 10 days away from the completion of our new outdoor kitchen with our infamous pizza oven, Traeger smoker and a BBQ grill for some casual but hearty dinners. And, as we speak, another brand new Contender is on its way down!
Here are some of the highlights from the opening month at The Zancudo Lodge, Costa Rica, we can't wait to see what's in store for 2022.
Hope you have a great 2022!
December Highlight Photos