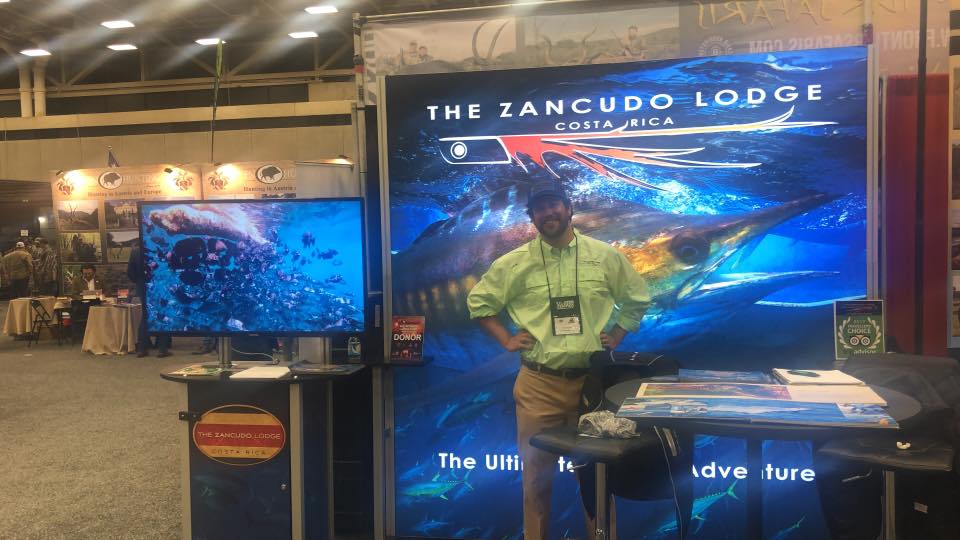 Dallas Safari Club show – The Zancudo Lodge
Join us this year at the Dallas Safari Club!
Learn more about bucket list fishing vacation this year at the Dallas Safari Club
Come visit us at the Dallas Safari Club Show. We'll be more than happy to give you more information about THE ULTIMATE FISHING ADVENTURE in Costa Rica THE ZANCUDO LODGE  inshore and offshore fishing specialists ! Meet and talk fishing with owner Gregg Mufson and learn about why Southern Costa Rica has some of the best big game and sport fishing on the planet. If you're at The Dallas Safari Club, chance are pretty good you enjoy the thrill of hunting trophy wildlife. Hunting and releasing a Pacific Blue Marlin or Sailfish will rank among some of the most exciting safaris you've enjoyed in the past. Whether you are a seasoned angler or just getting started, learn more about all the options and the packages that will work best for you. See you at the show!